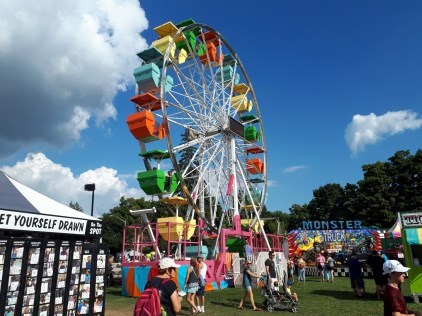 Celebrate autumn at one of Halton Hills' weekend fall fairs! Hosted by the local agricultural societies, the Georgetown and Acton fall fairs will be hosted on consecutive weekends this September. Start in Georgetown from September 9th -11th at the Georgetown Fairgrounds. Next weekend head over to Prospect Park in Acton to attend the Acton Fall Fair from September 16th-18th.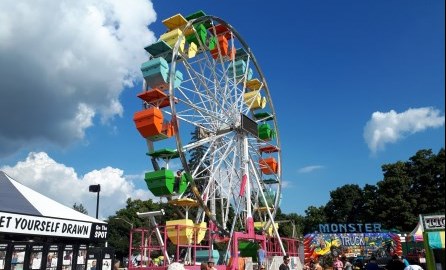 The History of Fall Fairs in Halton Hills
Halton Hills is steeped in a deep history of agriculture; our local Fall Fairs have celebrated this connection for 175 years. The First Georgetown Fall fair was hosted in 1846 by the newly established Esquesing Agricultural Society (Later to be renamed the Georgetown Agricultural Society). The early fairs were not so different from those of today, featuring cattle shows, baked goods, and children's activities. In fact, the midway entered the fair in the 1950's followed by the infamous demolition derby in the 1990's. Acton's first fair was in 1913 and has since become the "Best Small Fair in Ontario".
Admission Information
Georgetown Fall Fair Tickets
Tickets can be purchased on site at entrance gates with cash, debit, or Apple Pay. Adults: $15, Kids (8-17 yrs): $10, Under 7: FREE. Parking can also be purchased for $5.
Acton Fall Fair Tickets
Tickets for the Acton Fall Fair can be pre-purchased online now! Adults: $10.00, Seniors and Students: $8.00, Children 5-12: $4.00, or Three (3) One-Day Passes: $20.00. Click here to purchase your tickets or buy upon entrance.
Entertainment
This year, both the Acton and Georgetown Fall Fair are returning with three packed days of fun!
Throughout the weekend, the Georgetown Fall Fair will include the Midway, Silent Auction, Beer Tent, and live music by The Practically Hip. Children and adults will also enjoy the Agricultural Education Tent with farm animals and cow milking demonstrations. On Saturday night only, witness the Demolition Derby presented by Impact Motorsports from 6:00 pm – 8:30 pm.
The following weekend, in Acton, be amazed by the heavy horse pull, explore the carnival, watch the Miss Acton pageant, see a K9 dog show, and enjoy the live music beer tent!
We are looking forward to seeing you there! Be sure to stay connected to the Acton and Georgetown Agricultural Society for event updates closer to the event.
Getting to the Fairs
Georgetown Fall Fair
1 Park Ave, Halton Hills, ON L7G 3H9
Acton Fall Fair
30 Park Av, Acton, ON L7J 1Y5