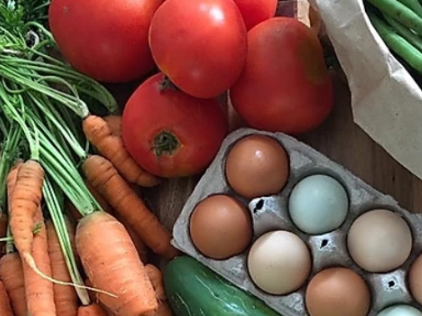 Visit Halton Hills is excited to announce the new lineup of restaurants, cafes, farms, and breweries we have featured on our 2022 Great Taste of Ontario Passport. We have highlighted a group of 21 businesses from around the Town of Halton Hills serving unique cuisines and menus. Interested in what you see? Download the passport below to collect points and earn rewards for shopping local!
About the Great Taste of Ontario Passport
The GTOO Passport is a program by the Culinary Tourism Alliance has launched a passport program to support Ontario's local food and drink businesses. The service connects customers with a network of restaurants, cafes, farms, and distilleries to drive tourism and collect rewards. After downloading the passport onto your phone, you can check into each location when you visit. Each time you check-in you will receive rewards that can be redeemed for great prizes!
The best part is... the passport is free to use! Simply download, shop, and win rewards.
Featured Locations:
Andrews Farm Market & Winery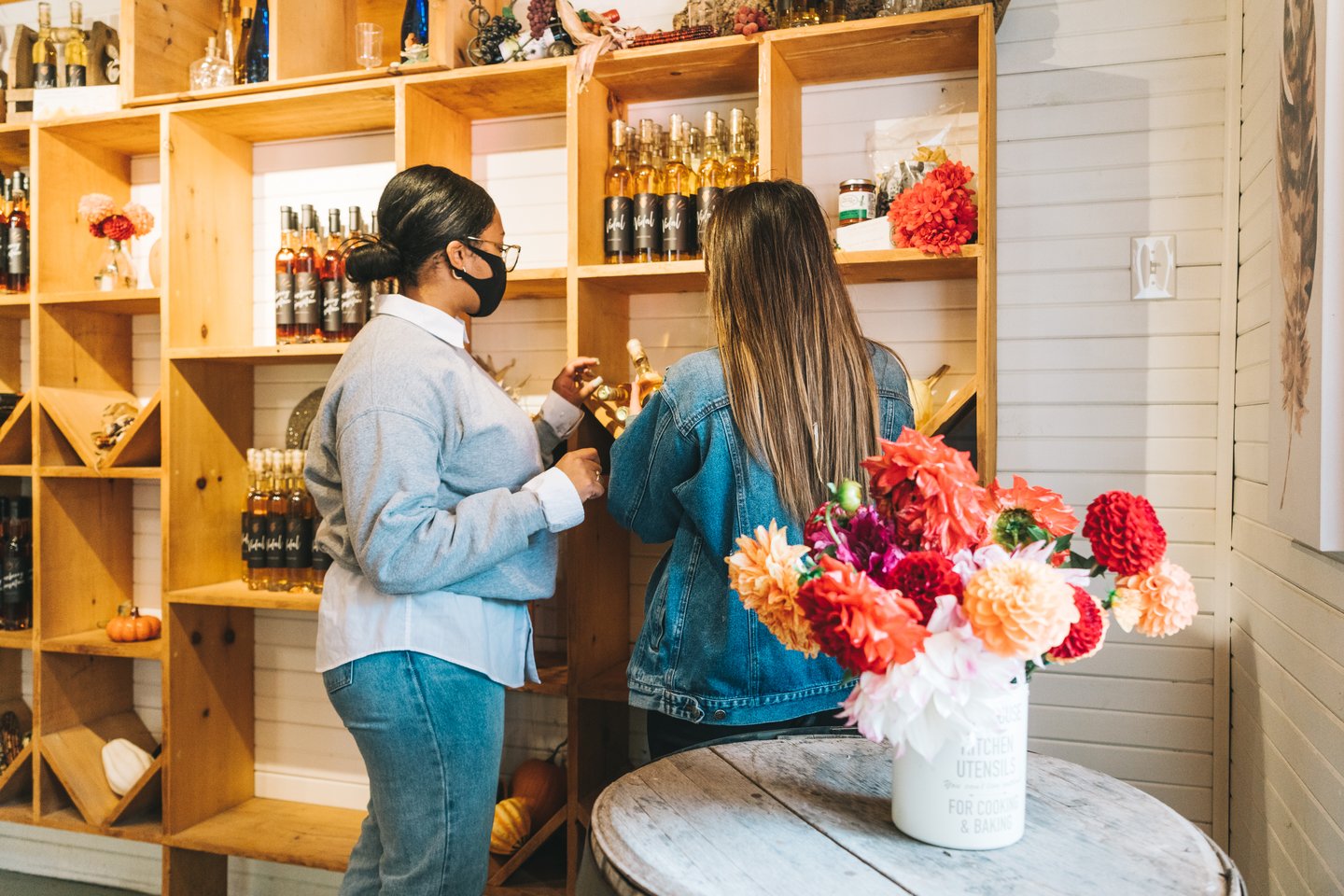 Andrews Farm Market and Winery is 165 acres of pick your own fruits and more. For over 40 years, the farm has grown to include a playground, a farm animal area, a farm store and a winery that produces quality fruit wines from fruit grown on the farm.
The Copper Kettle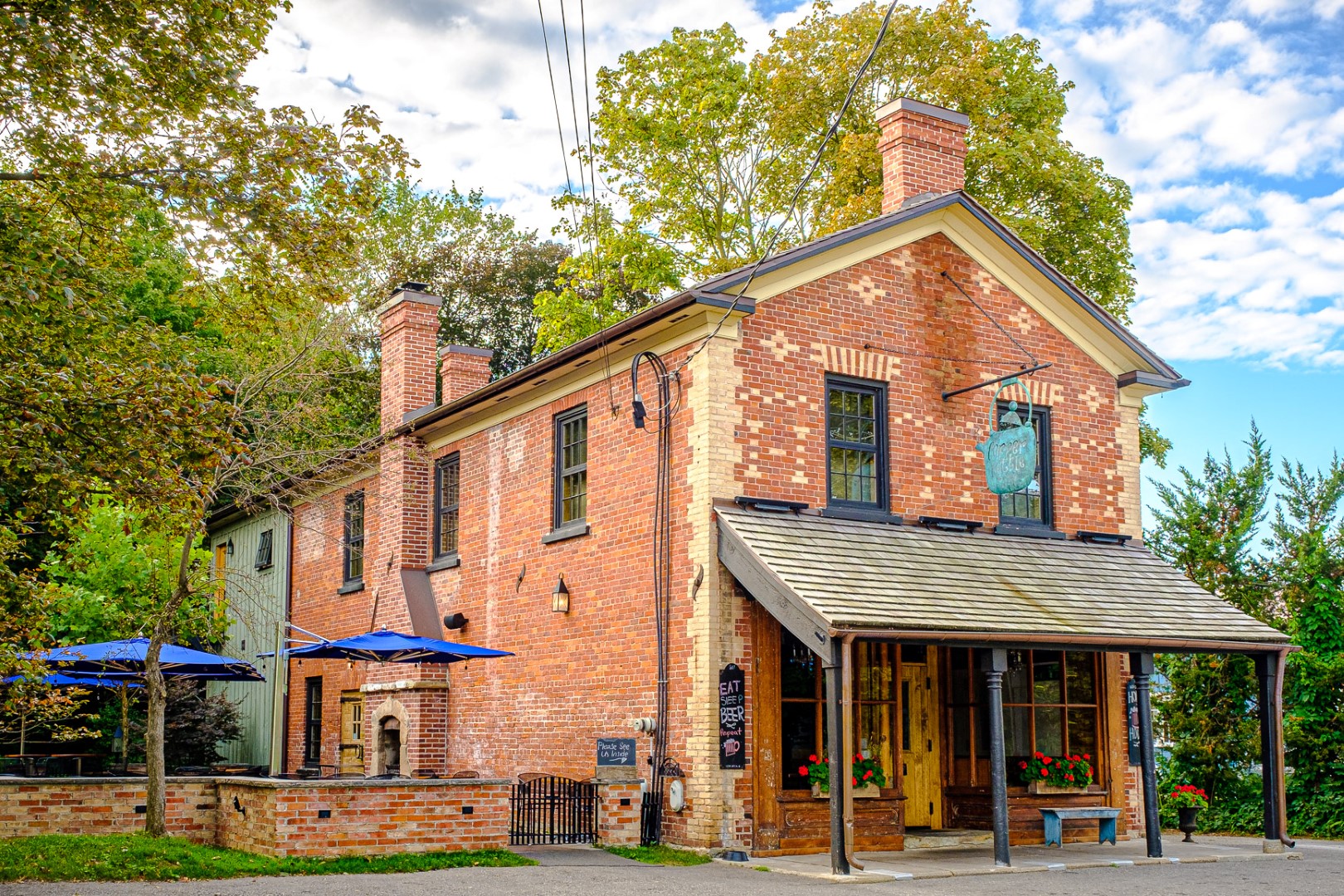 The Copper Kettle is located in a historic building from 1852, serving as a pub for over 20 years. A selection of local craft beer & cider offerings on tap, the Copper Kettle Pub will quickly become your 'go to' spot to relax over a pint. Your local family owned and operated neighbourhood pub is ready to welcome you!
Allison's Farm Market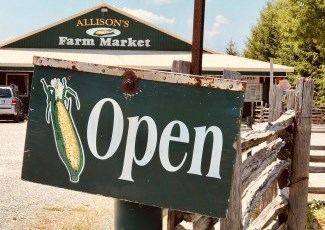 Allison's Farm Market began in 1975 as a mini-market specializing in sweet corn in the summer months and pumpkins in the fall. Since then, this family-run market has grown to include more seasonal fruits and veggies grown by local Ontario farmers. Stop by their shop or visit them at the Georgetown Farmer's Market every Saturday from 8:00-12:30.
The Clay Oven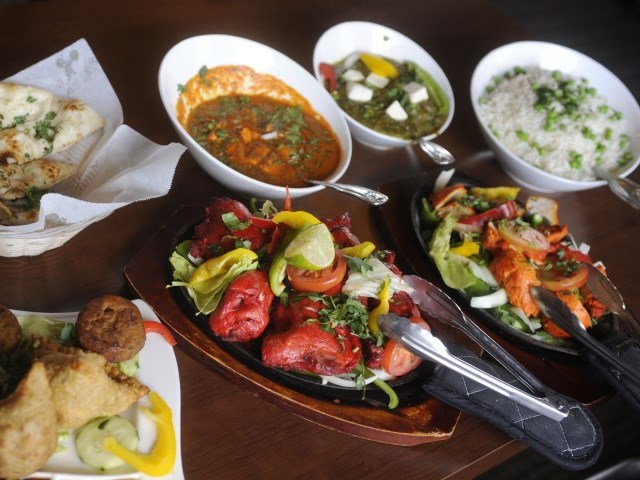 Experience a home-style, authentic Indian cuisine right in downtown Acton! Syed and his team source fresh ingredients and never skimp on quality. The Clay Oven's menu has something for everyone, from first-timers to spice connoisseurs.
The Mexican Way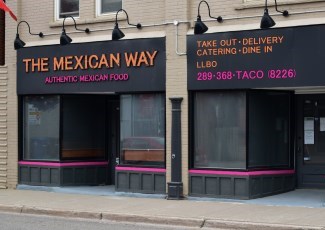 One of Halton Hills' newest restaurants, The Mexican Way, has brought a beautiful splash of colourful Mexican flavours to Halton Hills. Owners Julian and Veronica have lived all over the world and bring their culinary experiences from Mexico and Columbia to their dishes.
The St George Pub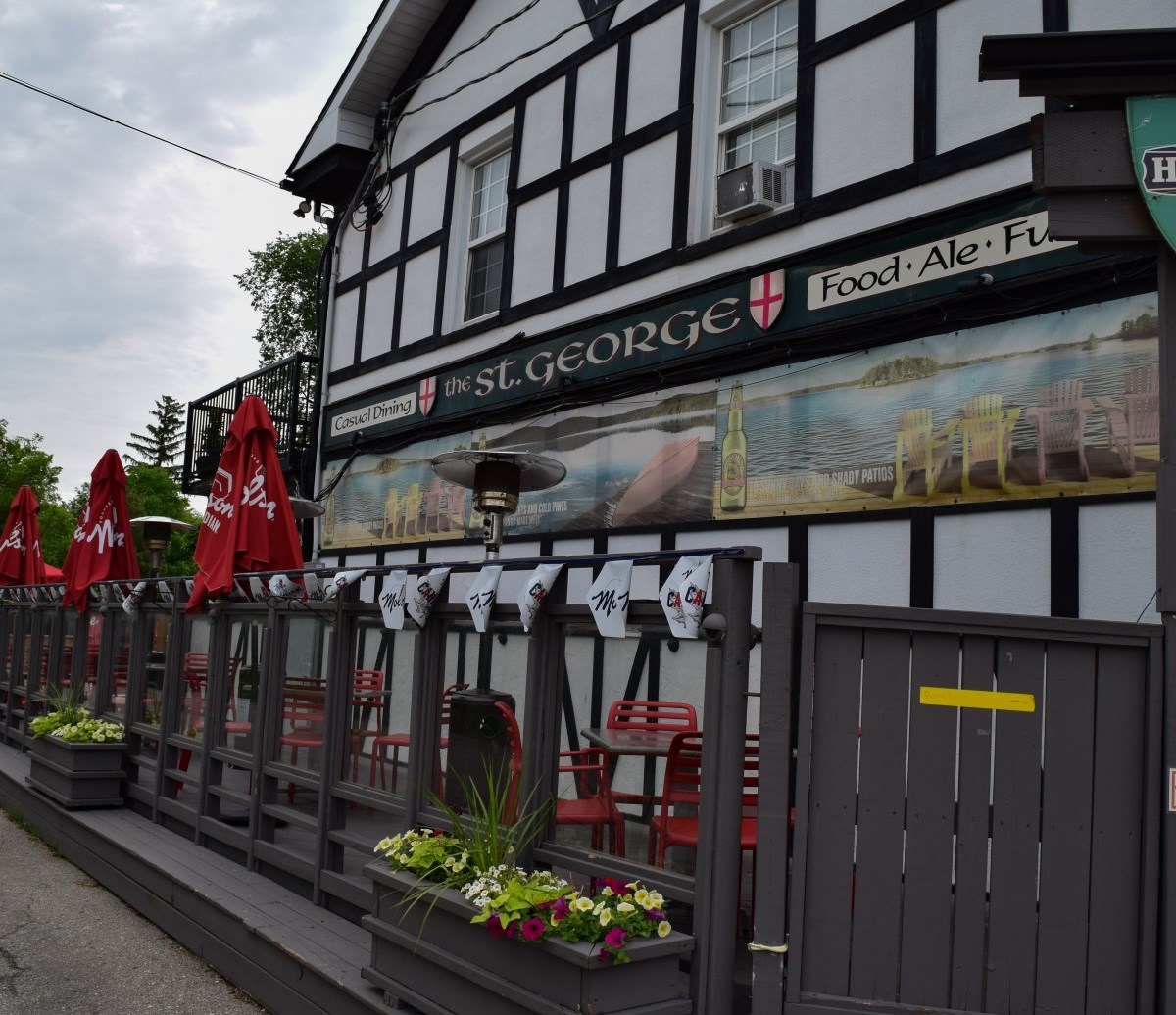 The St. George is a local staple. A classic English pub, famous for their massive Yorkshire serving they have been offering for over 14 years. It is a Yorkshire pudding the size of a plate and filled with roast beef and all the trimmings.
Whimsy Street Treats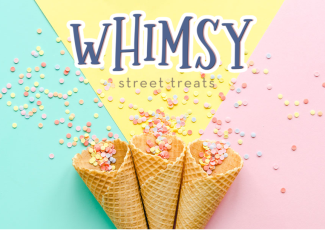 Whimsy's and a hot summer day are a match made in heaven. Satisfy your sweet tooth with their famous ice cream donuts, cookie monsters, unicorn magic, and specialty milkshakes. They even offer hot beverages for colder days!
Kit's Little Kitchen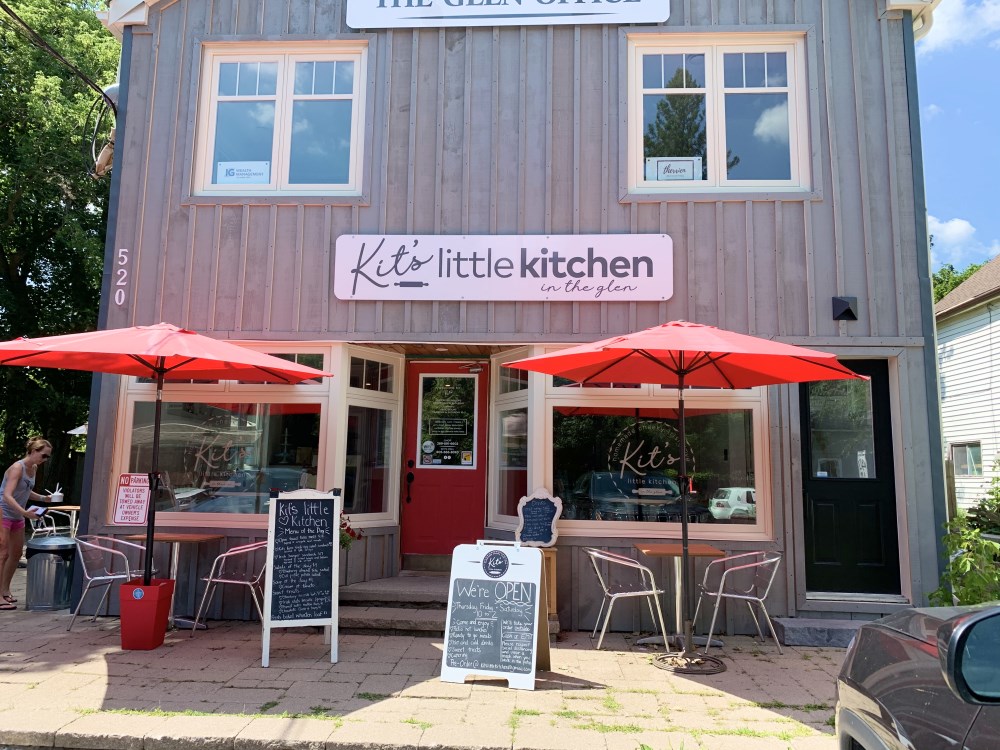 Great food starts conversations, brings people together, and simply sparks joy, and Kit's goal is just that. Kit's will make you feel right at home with food made with love. Charcuterie sandwiches, scones, shortbread, farm fresh egg salad, daily soup, and local market-to-go items to bring home.
Traditional Taste Bakery & Cafe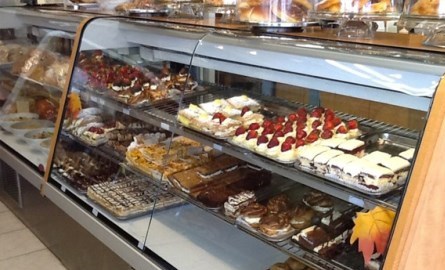 Traditional Taste Bakery is a fan favourite with their awe-inspiring custom cakes, along with handmade pastries and their yummy lunches. Drop by their location in Georgetown to try some of their amazing treats and get a taste of Europe!
Tanner's Restaurant & Catering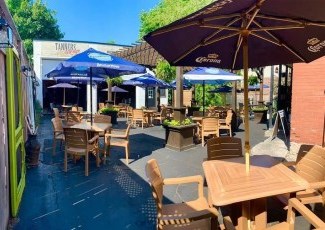 Tanners is a restaurant and pub in Acton with a large patio and a garage area for outdoor seating. With great slow-cooked meat and fresh burgers, you'll have to give them a try! Not to mention, they offer specials on Wednesday, Thursday and Friday!
The Glen Tavern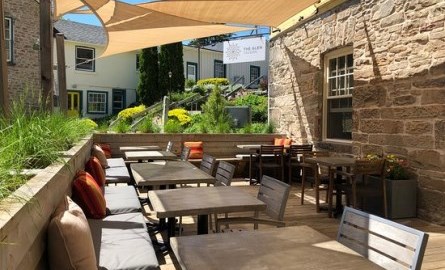 The Glen Tavern is located in Glen Williams and features a breathtaking outdoor patio that makes for a classy yet relaxing atmosphere. With a good selection of food and drink, you won't be disappointed with what they have to offer!
Heather's Bakery Cafe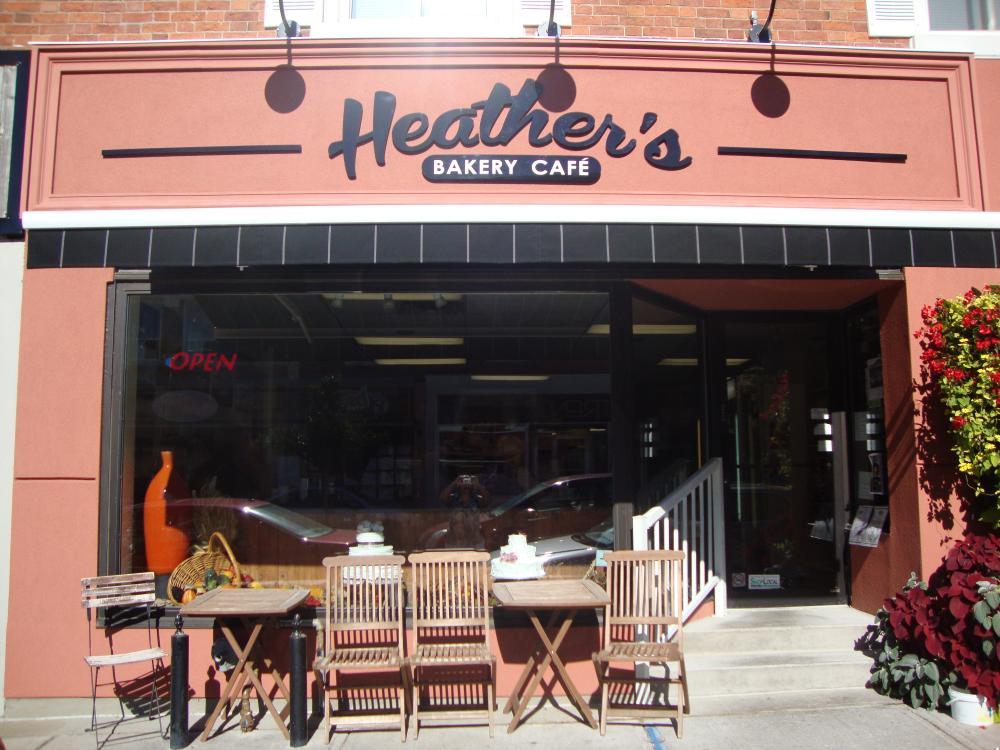 Heather's Bakery Cafe has been serving its customers since 2001, baking specialty cakes, desserts and offering lunches. Everything is made at their store in Georgetown, so be sure to stop by Heather's if you are in the area!
Southpaw Coffee Bar & Cafe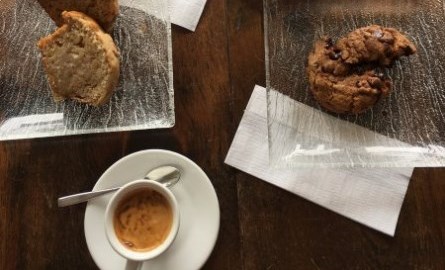 Southpaw Coffee Bar and Café serves delicious hot and cold drinks with an assortment of baked goods to compliment it. As well, they have recently introduced a dinner menu! Serving authentic pizza and wine, Southpaw is a great stop for any time of the day.
The Berwick Bistro
The Berwick Bistro is conveniently located on Georgetown's Main Street. It serves high-quality fusion cuisine with inspirations taken from around the world.
The Red Harp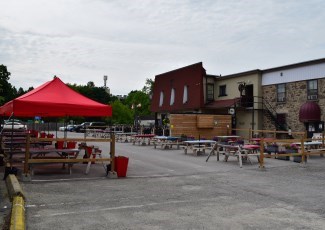 The Red Harp is a classic pub in the heart of Acton, Ontario. This family owned business is well known for its delicious burgers and large outdoor patio. You can enjoy its classic pub menu, signature drinks, and beers on tap.
Killick Kitchen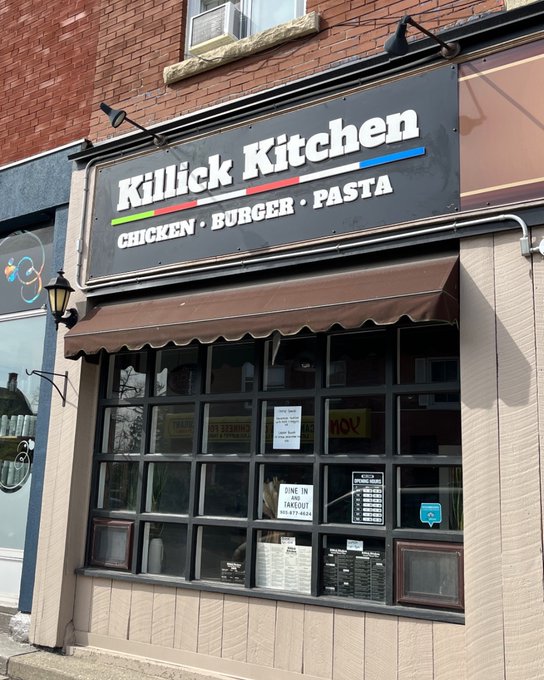 Killick Kitchen is Downtown Georgetown's latest addition! Their menu boasts fresh Italian and Canadian meals made with local ingredients. Serving everything from soups, sandwiches, fish, and more, Killick's is sure to be a classic spot on Georgetown's Main Street!
Silvercreek Socialhaus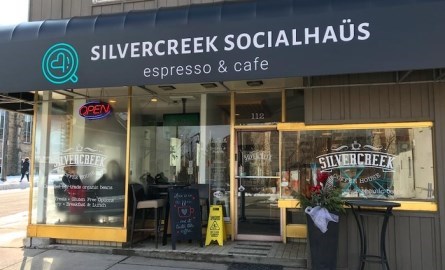 Silvercreek Socialhaus is a trendy café in Downtown Georgetown. Serving ethically sourced coffee beans and fresh baked goods daily, this location is a great spot to grab a refreshing drink to beat the heat. Also, they are well known for their unique sandwich and paninis!
The Shepard's Crook
The Shepard's Crook is a traditional pub style-restaurant located inside of a stone building from 1879. Stop by for an authentic pub experience with live music every Friday night!
Wheelbarrow Orchards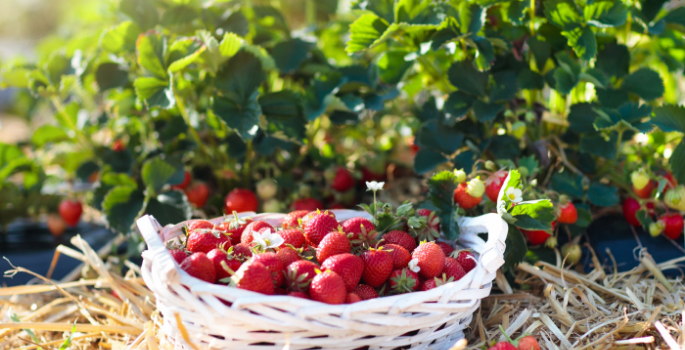 Visit Wheelbarrow Orchards in the fall months to get that perfect apple picking photo with your friends and family. Find ready picked apples, fresh baked goods, fresh pressed cider and locally sourced preserves from the farm store. You will absolutely fall in love with the salsa.
McMaster's Meat & Deli
McMaster's Meat & Deli has been a family-operated meat and deli shop in Georgetown since 1999. With all types of meat, produce, deli, fish, dairy, treats, and more, they are a must-try if you're looking to prep for your next meal!