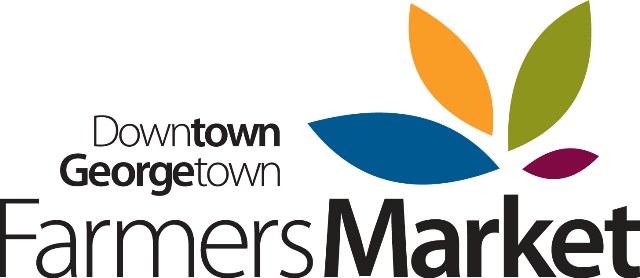 The Georgetown Farmers' Market is managed by the Downtown Georgetown BIA. The COVID-19 pandemic has prompted the Georgetown Farmers Market to make several changes to its traditional operation to ensure the safety of the vendors and patrons, as well as compliance with provincial and municipally mandated social distancing protocols. Read the full 2021 Rules and Guidelines Here. All protocols contained in this document have been approved and sanctioned by the Town of Halton Hills and Halton Region Public Health.
2021 Market Dates
The Georgetown Farmers Market opening day is June 5, 2021 and will run every Saturday morning from 8:00am - 12:30pm until October 16, 2021.
Four Market Sections
The market will be broken up into 4 (four) separate sections: Main St S. between James St. and Mill St.; Main St. S. between Mill St. and Church St.; the Church St. Parking Lot; and the north side of the Back Street Parking Lot. Patrons will form a socially distanced line outside each section, with volunteers/staff allowing only a limited number of people within each section at a time.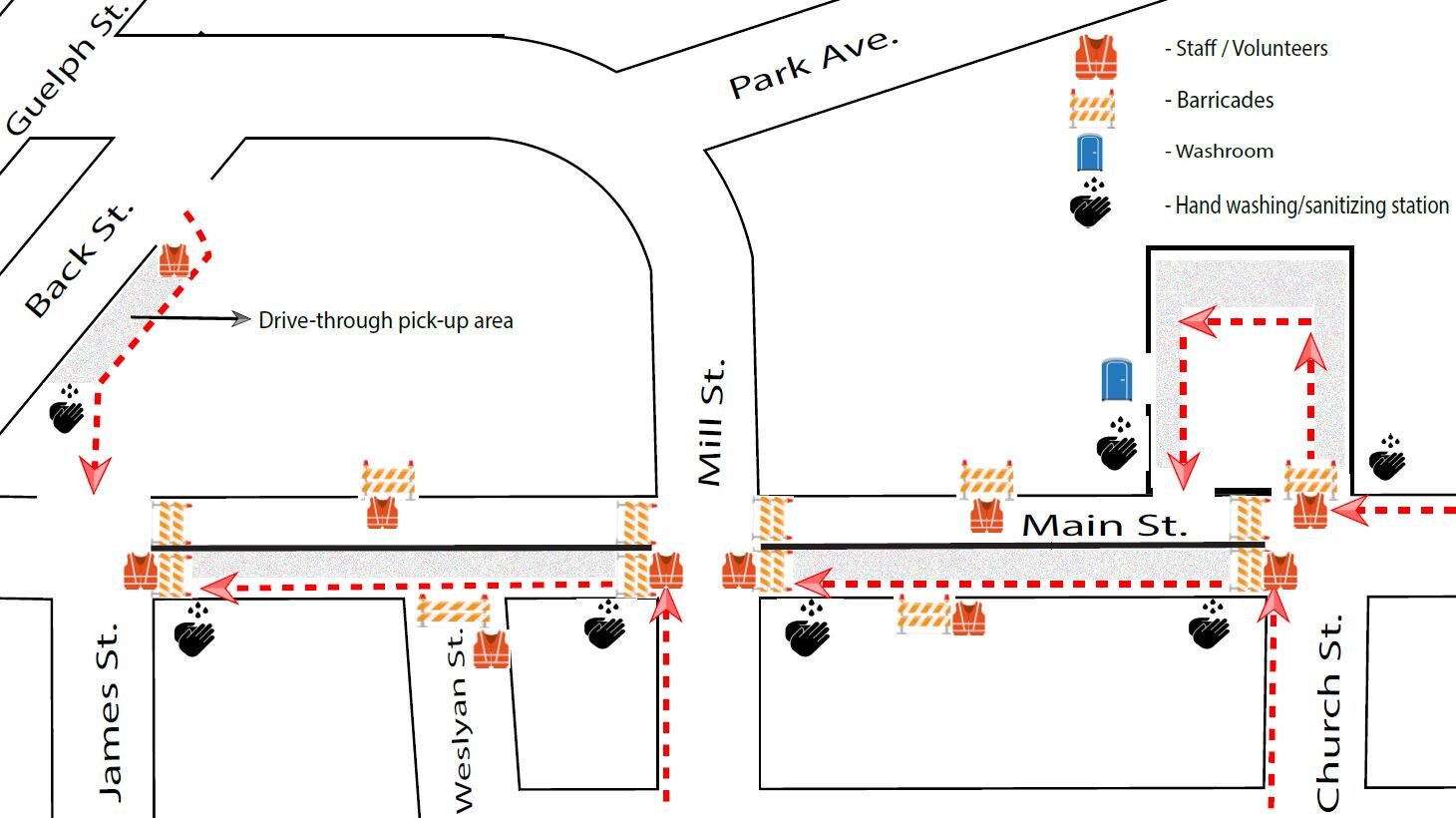 Order online and skip the lines
The market has created an online platform where vendors can display their products and take in orders. There will be a sectioned off area on the north side of the Back Street Parking lot that will serve as a drive-through pick-up area for online orders. Without exiting their vehicles, patrons will be able pick-up their orders placed by 11:59pm on the Thursday prior to the Saturday market. Entrance to this area will be from Back Street. Visit the Downtown Georgetown Farmers Market Website for more information.
Masks and Face Coverings
Masks and/or face coverings are required for all market patrons and vendors. Patrons are not permitted to take off their masks or face covering while interacting with vendors. Exemptions will be accepted as stated in Regional By-law No. 47-20.
Helpful Links
For a full list of vendors, site maps and how to order online, click the links below.
Photo Gallery: Georgetown Farmers Market will appear here on the public site.