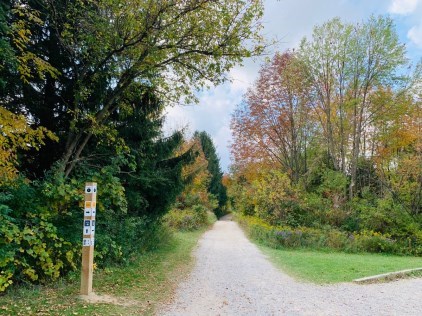 The Credit Valley trail is working towards building and connecting a 100km trail through the Credit River Valley from the headwaters of Orangeville to Lake Ontario in Mississauga. This fundraising campaign is the largest campaign that the Credit Valley Conservation Foundation has launched. It will help connect the community to nature, Indigenous heritage, rich cultural experiences and the sustaining waters of the Credit River.
The Credit Valley Conservation is one of 36 local conservations set by the Ontario Government to help protect, restore and enhance the natural beauty and well-being of the Credit River Watershed.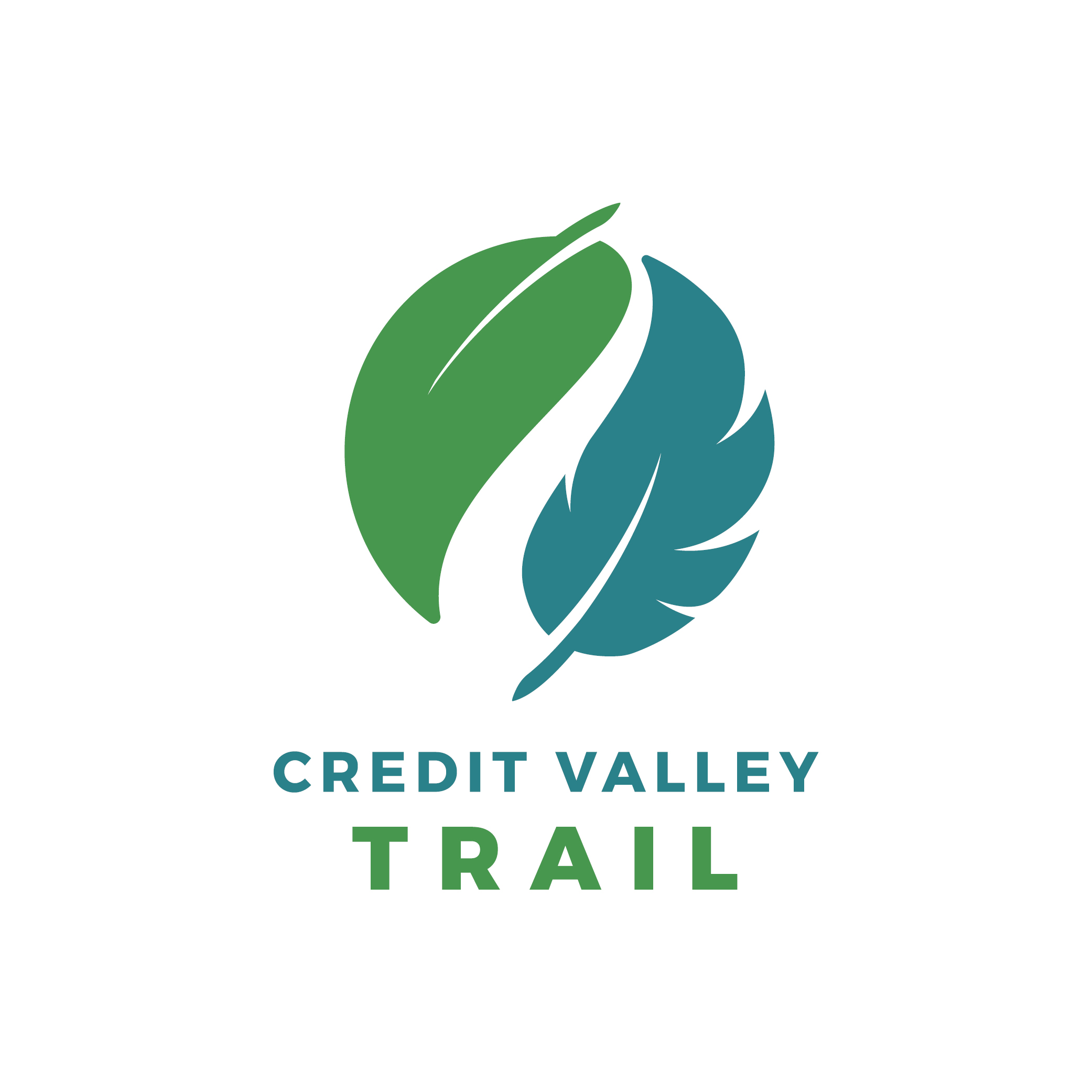 On November 3, project partners unveiled the first wayfinding signage for the trail in Alton. These stakes of progress feature the new Credit Valley Trail logo and will help guide residents of Ontario along the path.
Photo Gallery: Credit Valley Trail will appear here on the public site.

Ondago is an electronic map you can access while staying offline. These maps will help guide you and give you the best information to make your trail experience more fun and interactive.
Map 1 features areas and trails such as the David Culham Trail in Mississauga and through Meadowvale Conservation Area.
Map 2 features areas and trails such as the McNab Park, Caledon Trailway and the Harvest Trail, the route of the Credit Valley Footpath, and a Bruce Trail sidetrail.
Download these interactive trail maps through Ondago by viewing on Desktop or downloading the Ondago app for mobile.
In 1956, CVT envisioned a 100km connected trail through the Credit River Valley from Orangeville to Lake Ontario in Mississauga. 32km of the the trail has already been completed however, Credit Valley Conservation Foundation announced a launch of $10 million fundraising campaign to help connect the remaining 68kms.
While enjoying these natural greenspaces and trails, remember to follow COVID-19 safety protocols set out by public health officials.
For more information, visit the Credit Valley Trail's website