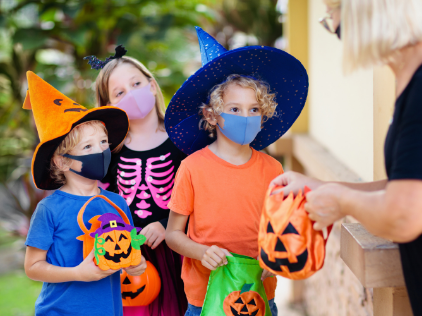 Although the season may look a little different this year, Halloween can still be a lot of fun. Follow directions and advice from public health experts and make the most of Halloween by joining in on some of the virtual events happening in Halton Hills.
On this page you will find:
Virtual and in-person events happening in Halton Hills this year
Activities and ways to celebrate from home
Provincial and Regional Halloween COVID-19 Public Heath Updates
Additional resources
In Town Halloween Celebrations
Many of our events have gone virtual this year. Be sure to follow health and safety guidelines set out by public health officials to help keep everyone safe.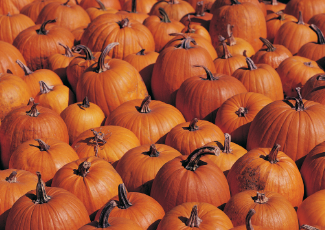 Pumpkin Promenade
Carving pumpkins can be a lot of work for one night. This year, Acton is giving you the opportunity to share your creation for a second night in a row, at Pumpkin Promenade.
Simply bring your pumpkin to Acton Town Hall on November 1 (no bleached or painted pumpkins please as they will be recycled in to animal feed) and they will set up all the pumpkins into a beautiful display for everyone to see.
For more information on viewing times, event COVID protocols and drop off times, visit Acton Town Hall's Facebook page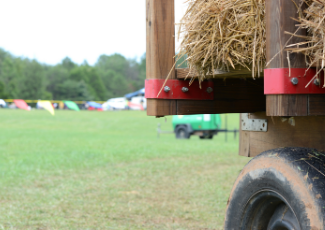 Haunted Hay Ride
October 23-24, 29-31
Cody's Cows is hosting a new event which promises a 25 minute ride featuring zombies, ghosts and lots of spooks!
Groups of 6 or under must book ahead of time. Rides will run every 30 minutes after 6 pm. Masks will be required as per health regulations.
For more information regarding this event, and where to book, you can refer to Cody's Cows Facebook Event Page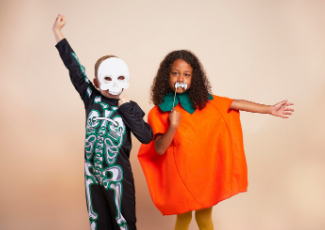 Acton Virtual Halloween Celebrations
Acton Residents can be apart of their community celebrations by submitting photos/short videos of their costumes and/or house to entry to win awesome prizes!
Community Categories include: best decorated house and best decorated local business
Costume Contest Categories include: best baby, toddler, child, teen and adult costume.
Entries must be submitted by October 24 2020, and join the festivities on Acton's Facebook on October 30th at 6pm.
Learn more about Virtual Halloween in Acton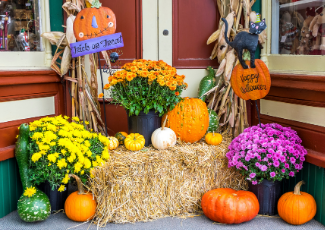 Downtown Business Halloween Decorating Contest
October 21st-31st
Participating Downtown Businesses will be decorating their store-front windows with spooky decorations. Take a family walk Downtown and pick out your favourite! Vote for the best decorations by tagging @downtowngeorgetown and the business you are voting for in your Facebook post or Instagram story before October 21st. The winning business will win a grand prize of $500 towards their advertising!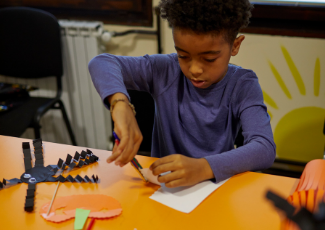 Virtual Halloween Art and Story Contests
October 23rd-31st
Take a ride on the creative side by sharing your Halloween creations with us! You can create an art piece, a story, a movie and more this Halloween for a chance to win a $50 prize! Must be ages 0-17 to participate.
Virtual Halloween Contest Week
October 26th-30th
Be prepared for a week filled with Halloween fun! On the Downtown Georgetown Facebook and Instagram, they will be posting a new contest EVERY DAY from Monday to Friday during the week! Each contest requires your whole family to participate!
Take a photo of your family completing each challenge and tag @downtowngeorgetown in the photos on Facebook or Instagram Posts or Stories for a chance to be entered in a draw for a prize! There is a chance to win each day you participate! Follow them on social media for more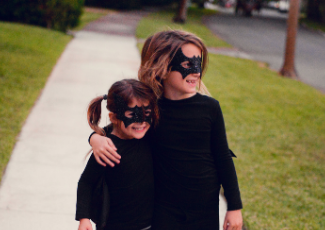 Downtown Georgetown Halloween Scavenger Hunt
October 29th-31st
The hunt is on! On your own time, you can head Downtown and complete a Halloween Scavenger Hunt for a chance to be entered in a random draw for a prize! Simply participate by printing off the Halloween Scavenger Hunt Sheet and searching for the matching clues found on the storefront windows of our Downtown Businesses. Once you are finished, scan or submit a photo of your completed sheet!
Please note that to ensure everyone's safety, there will NOT be any trick-or-treating downtown this year. However, you are welcome to dress up in your Halloween costumes while completing the scavenger hunt, to get you in the spirit of Halloween!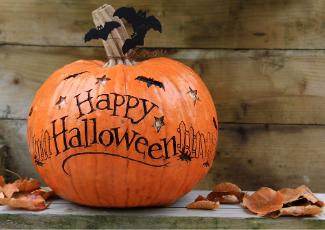 Happy Halloween Story Walk
October 31st
Downtown Georgetown will not be having trick or treating Downtown, but there will be challenges on Saturday!
We will have a special Halloween Story Walk created by the Halton Hills Public Library, that will take you through a Halloween story in our Downtown. You can also complete your scavenger hunt or vote for your favourite decorations on this day!
Please ensure you are following physical distancing protocols while in the Downtown and bring face masks with you so you can see what Halloween goodies our Downtown businesses have in store!
Happy Halloween!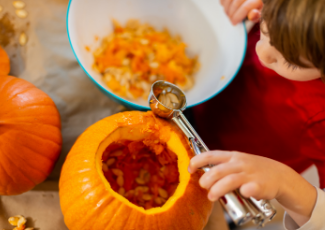 Pumpkin Carving
Pumpkin carving is a great Halloween activity and a good way to spend an evening with family. Get creative with the design and toast the pumpkin seeds for a snack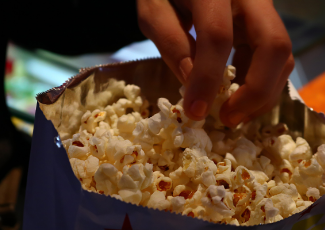 Movie Night
Break out your favorite classic Halloween movies with spooky snacks and sweets.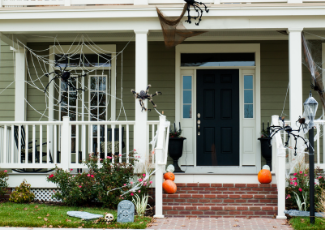 Dress Up and Decorate
Get in the Halloween spirit by dressing up in your unique costumes and decorate to add a festive feel to your home.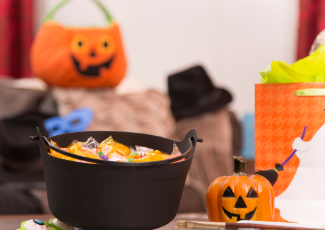 Halloween at Home
Get innovative with a Halloween themed scavenger hunt or in home trick or treating.
Halloween COVID-19 Public Health Guidelines
The following health and safety guidelines are set out by Halton Region Public Health and align with the Provincial government guidelines. Halton residents are strongly encouraged to follow the recommendations listed below in order to protect themselves and others.
For more updates, refer to the Provincial and Regional government guidelines regarding COVID safety protocols linked below.
Halton Region COVID-19 Public Health Updates
Provincial COVID-19 Halloween Safety Guidelines
Provincial Government COVID-19 Updates
Hosting Parties & Gatherings
Host Halloween parties and gatherings virtually. Public health recommends the pausing of social circles and encourages families to celebrate with only those within their household.
Trick-or-Treating
Stay home if you are feeling unwell or are self isolating.
Travel around your neighbourhood with members of your own household only. Do not travel in large groups.
Limit the number of houses you visit.
Maintain a physical distance of 2 metres (6 feet) from those outside of your household.
Wait for others to leave a house before approaching it. Do not linger in doorways/front porches.
Wear a non-medical mask or face covering when physical distancing is a challenge. A traditional Halloween mask will not suffice as a replacement.
Carry hand sanitizer and use it often.
Avoid touching your face, and cover coughs and sneezes with a bent elbow or tissue.
Be respectful of households that are not handing out treats this year.
Follow the regular safety measures when going trick-or-treating, such as wearing reflective materials, watching for traffic and using crosswalks.
Treat Distribution
Do not hand out candy is you are feeling unwell or are self isolating.
Wash or sanitize hands before touching treats.
Provide pre-packaged, single serving, individually wrapped treats.
Limit the handling of treats by using tongs or gloves. Avoid providing treats through a self-serve option (for example, leaving an open bowl on your porch).
Consider creating individual bags of treats for easy pick-up.
Distribute treats at the end of the driveway to avoid crowding and close contact at your front door.
Wear a non-medical mask or face covering when physical distancing is a challenge.
Consider offering non-food treats (for example, toys, pencils, or books) as a healthier option.
Make an effort to frequently disinfect any high touch areas, such as hand rails, doors, doorbells or door knobs.
Additional Resources
The Government of Ontario has created these printable posters to let neighbours know if you are handing out treats this Halloween season.