Local flavours don't stop at food; our winery and brewery are local to the core. The fruit from Andrew's Winery is grown straight on the farm and the Furnace Room Brewery is serving up pints attached to local fables.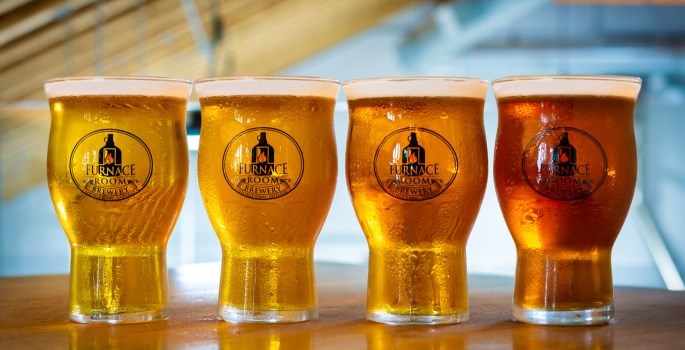 Furnace Room Brewery
The folks at Furnace Room are passionate about beer and people. Discover for yourself what the locals already know – Furnace Room Brewery feels like home. Tours and tastings are available or celebrate your special event by booking the taproom for a unique social experience.
Hop Society Brewing Co.
Hop Society Brewing is the newest brewery in Halton Hills. Jeff and Kris' mission is to craft quality beer that will satisfy all beer drinkers. You can enjoy their local flavours at The Mexican Way Restaurant or Red Harp Pub in Acton or order online from their website.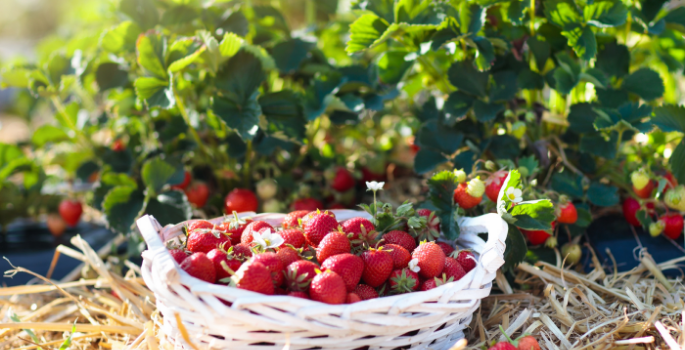 Andrews Farm Market & Winery
Andrew's Winery produces quality fruit wines and ciders from fruit grown right on their farm including award-winning strawberry, raspberry, blueberry, cherry, apple and currant wines. Visit the farm with your friends and family to pick up some wine, pick produce and attend their unique events.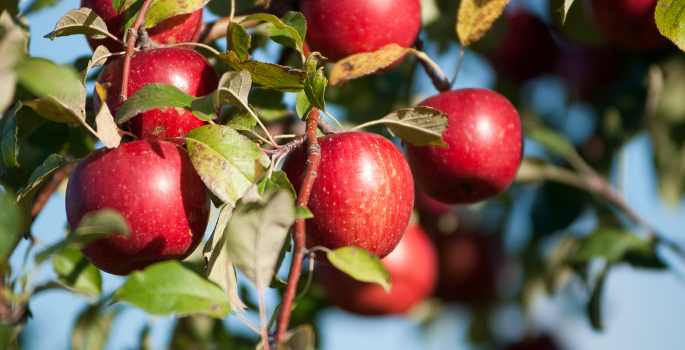 Chudleigh's Orchard Cider
Crack open a cold one at the Silo Bar. This refreshing menu includes tasters and pints of Chudleigh's hard cider. Located conveniently off of highway 25, attend their summer music nights and patio dining. For more information on family activities visit our farm experiences page.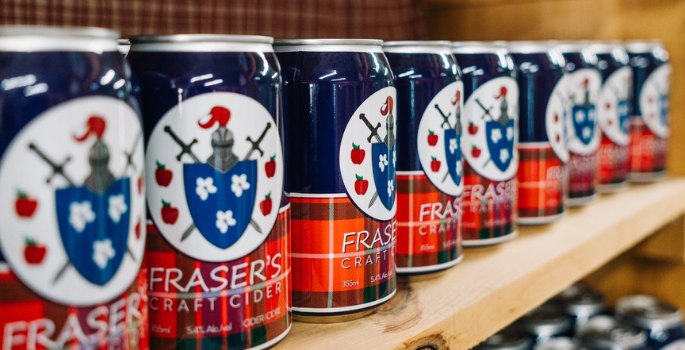 Fraser's Beverage Company
Wheelbarrow Orchards produces and sells hard apple cider on their farm! Enjoy the refreshing flavours of their in house brand Fraser's Beverage Company, available for purchase online or on-site. While you visit, check out the market and Harvest Goodies for more yummy treats!
Are there craft breweries in Halton Hills?
Yes! There are two craft breweries in Halton Hills. The Furnace Room Brewery is in Georgetown and the Hop Society Brewing Co. is in Acton.
Fresh cider in Halton
Chudleigh's entertainment farm serves their hard cider made from hand-picked apples at the Silo Bar located off Regional Road 25. Wheelbarrow orchard's Fraser Beverage Company also sells their fresh cider online or on site off at 8277 10 Side Rd.
Local wineries in the GTA
Andrews farm market and winery is located in Halton Hills. It has produced its collection of Fruit, Dessert, and Signature Red and White Wines from their own fruits for over 30 years.