Whether you are here for just a quick visit, a family celebration, hockey tournament or just visiting the cheese shop, we have a spot for you to relax.
Accommodations in Halton Hills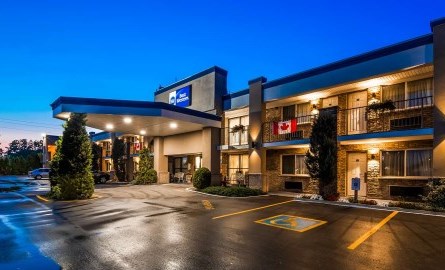 Best Western
The Best Western Halton Hills offers spacious well-appointed guest rooms and suites, each complete with fridge, microwave and free high-speed internet access. Guests will wake each morning to a complimentary breakfast. This charming Halton Hills hotel is 100% smoke-free, all rooms are conveniently accessible via exterior corridors. Steps away from Shoeless Joe restaurant/bar and walking distance to many local restaurants.
What hotels are near Halton Hills?
Check out our map of the accommodations close to Halton Hills.
Are there any airbnb's in Halton Hills?
Yes there are! Book an airbnb in Halton Hills.
Is there a hotel in Georgetown?
The Best Western in Georgetown located on Guelph St. Book a room at the Best Western.