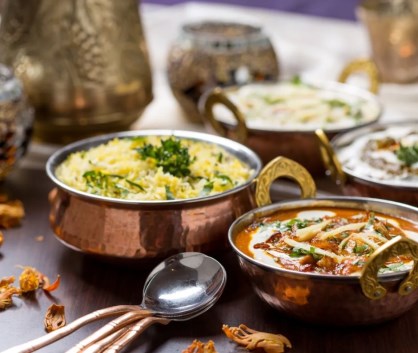 A Vibrant Indian Culinary Experience in Small-Town Acton
The Clay Oven Blog Post

While walking down the street in Acton on a brisk autumn day, the smell of rich spices and freshly cooked Indian food may dance across your nose, pulling you into the local favourite for Tandoori, Korma, Madras and much more: The Clay Oven.
The Clay Oven, located at 32 Mill Street East in Acton, is a hidden gem and rivals some of the most reputable Indian food I have tried in both Toronto and London, England. This delicious spot has recently undergone a change in ownership, but the taste of its dishes, the warmth of its employees, and its cozy ambiance have remained the same.
Former owners Syed and Joba Sadeque have left a destination adored by many in Acton, and new owner Sharis Ahmed has committed to honouring the vision that has drawn so many locals and visitors to this special restaurant. The article published by Halton Hills Today touches on the incredible impact this spot has on the Halton Hills community, and the gratitude felt by locals and visitors alike for diversifying and enriching the culinary experiences in small town Ontario. The staff at Clay Oven are generous, engaged, and knowledgeable. Immediately upon walking into this small business, you are treated like a family member, cultivating an intimate and small-town feel Halton Hills is known for. The interior gives off an aura of coziness through its burnt red, finished details, and polished wood, while also maintaining the sharp professionalism of an urban establishment - perfect for a night out with the family or a romantic date night.
Everyone is beginning to crave those heartier dishes, and pairing your visit to the Clay Oven with a hike to witness the trees change from green to orange, and the stunning views of Halton Hill's rolling landscape, is the perfect way to spend an afternoon. There are few better things than tucking into a hearty curry on a cool day, and Acton is the place to spend your day reveling in autumn colours and enjoying a seasonal, flavourful meal!
Tess' Menu Recommendations
For a light appetizer, the Papadum and mango chutney are phenomenal. A papadum is a crisp made of black gram bean flour, with a delicious subtle flavour and crunch. Paired with the explosion of sweet, sour chutney touched by biting cumin is the most refreshing and mouth-watering combination. The classic butter chicken is unbelievably rich, hearty, and warming. There is a slight sweetness that pulls in the fire and spice. The dish is paired with a bowl of delicious rice, complimented by the subtle hits of cumin and the most doughy, buttery garlic naan. This meal is a must-try for Indian food lovers and cuisine explorers alike and is a surefire reason to make the drive to Acton this autumn!
Halton Hills is lucky to be home to such diverse and vibrant restaurants, and the Clay Oven is one beloved by locals; discover it for yourself by spending a day exploring the delightful small towns, chock full of boutiques, hidden gems, parks, and the slow small-town experience that gives us a breath from the hustle and bustle of urban life.