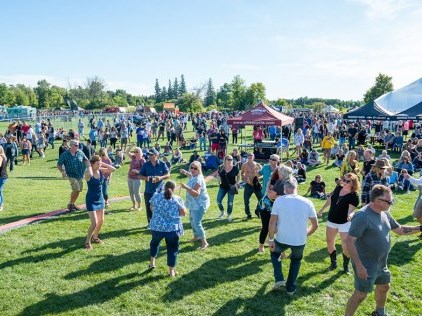 The number one beer festival in Ontario returns to Georgetown's Trafalgar Sports Park on September 17th, 2022 from 11:00 am – 6:00 pm. Head for the Hills is Georgetown's annual craft beer festival, bringing friends together, serving delicious food and beverages, listening to live music, and supporting local charities.
The History of Head for the Hills
Started in 2015 by four the local service clubs of Georgetown, Head for the Hills became the communities first craft beer festival. Featuring breweries from across Ontario, the festival is driven by a team of volunteers working to raise money for local charities Food for Kids and Cancer Assistance Services Halton Hills (CASHH).
Where & When?
The festival takes place (rain or shine) on Trafalgar Sports Park Field - 11494 Trafalgar Road, Georgetown on September 17th, 2022, from 11:00 am – 6:00 pm.
How to attend?
Tickets must be purchased online at the Head for the Hills website. Each ticket costs $45 includes a customized Head for the Hills beer stein and 4 tokens for 4 samples of beer. Additionally, there are a number of group packages available in limited quantities, so explore the options and invite your friends to taste the craft breweries of Ontario!
What breweries will be featured?
Craft brews originating from Georgetown all the way to Muskoka and beyond will be featured. In fact, local favourite the Furnace Room Brewery will be in attendance showing off their new brand and packaging! As the list of vendors continues to grow, stay connected with Head for the Hills on their social media pages for ongoing updates!
How to get there
The Craft Beer Festival organizers have a schedule of buses to ensure that all attendees can have fun and return safely home. Three routes will run to the Acton Go and Limehouse, Glen Williams and Moldmasters, and Georgetown South and the Gellert Centre. All attendees are encouraged to take advantage of this free shuttle system to avoid parking stress and ensure safe departure.
Stay Connected
For consistent updates, follow Head for the Hills on Facebook, Instagram, Twitter, and YouTube.