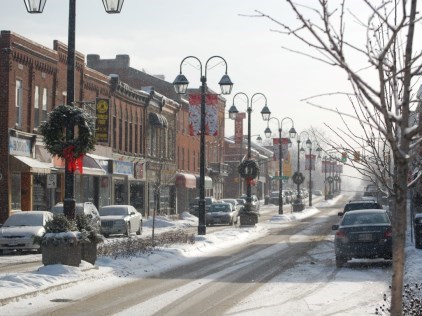 Find the perfect gift for your loved one in Halton Hills this holiday season.
Shopping Downtown Georgetown
Downtown Georgetown provides a picturesque holiday shopping experience, treat yourself to a hot chocolate and a sweet treat at a local café like Whimsy Street Treats, Heather's Bakery, Silvercreek Social Haus or Sugar Shack,
While the snow starts to fall, take a look at your gift list and get moving!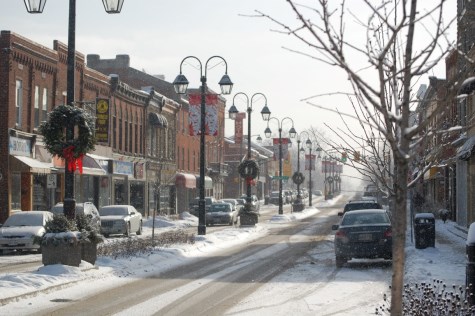 Downtown Georgetown has many local boutique stores to find unique gifts. Start at Dini & Co for home gifts, The Way We Were, Moxxi Boutique, Elizabeth's Fashions, Creature Comfort Co for all kinds of pet gifts and The Sewing Café to make a cozy sweater for your friend. Find a full list of local retail stores on the Visit Halton Hills Tourism Directory.
While you're checking off gift list items, you might as well think about the holiday feast and what to serve your guests. Find ingredients for a perfect holiday meal at the Mill Street Cheese Market, McMaster Meats & Deli, or Foodstuffs.
Downtown Georgetown Holiday Market
If you are visiting Georgetown on a Saturday before Christmas Day, browse through the Downtown Georgetown Holiday Market located on the corner of Church and Main St. to support local vendors that work diligently year-round to create unique gifts for the holiday season. The 2021 market runs on Saturday afternoons from 11:00 a.m. – 4:00 p.m. from November 20 to December 11.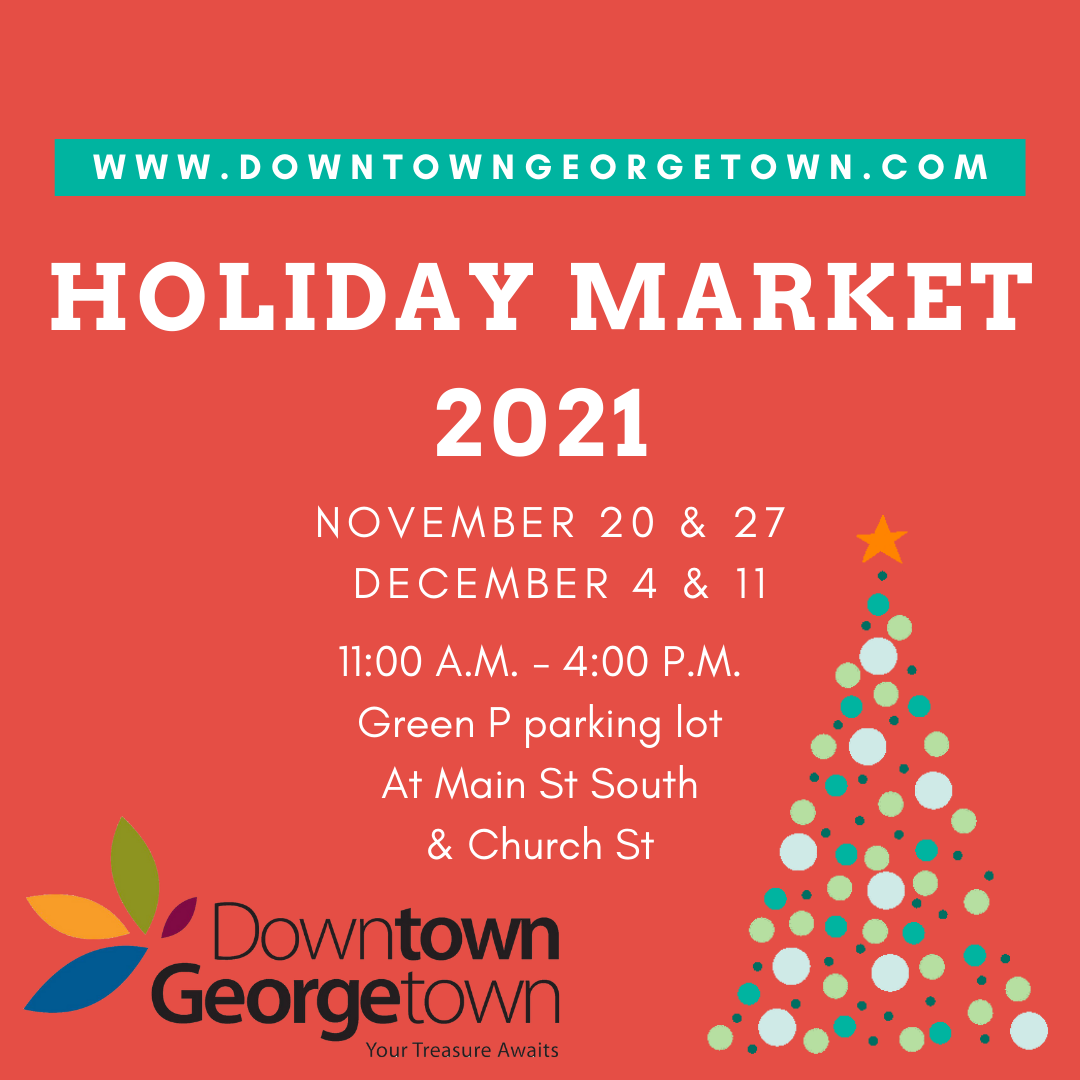 '
Shopping Downtown Acton
Downtown Acton offers a wide variety of unique local businesses including 70 Below Treats, for flash frozen stocking stuffers, Farm to Paw, for your furry family member or Concept Leather Company and The Olde Hide House for fine leather goods. Check out Vinyland for to find a vintage record for the music lover in your life, Forever Youngsters for children's fashion and What the Dickens Books & Curios for the reader.
Find a full list of local retail stores throughout Halton Hills on the Visit Halton Hills Tourism Directory.
Find the ingredients to the perfect holiday meal Downtown Acton at Willow Lane Natural Foods or The Holland Shop.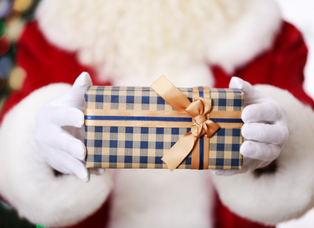 Shopping Malls in Halton Hills
After you're finished browsing the downtown boutiques in Halton Hills, more gifts can be found at the Georgetown Marketplace Mall and the Toronto Premium Outlets just north of Hwy 401.
If you are looking for some post-holiday deals, The Toronto Premium Outlets is open on Boxing Day 2021 from 6:00am-11:00pm and New Years Day 2022 from 9:30am-7:00pm.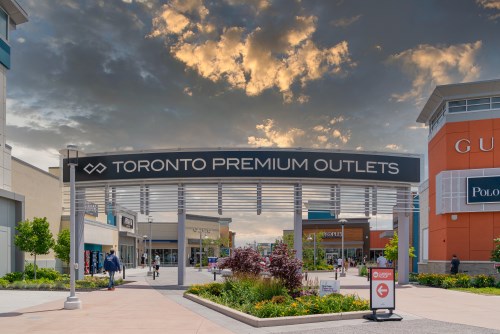 Halton Hills' Art Studios
Browse the art studios in Halton Hills to find the perfect gift for a loved on this holiday season. Stop into Cedarvale Cottage or the Williams Mill Creative Arts Studio while you're visiting Halton Hills and you may have a chance to meet the artists behind the beautiful pieces.
Credit Valley Artisans showcases the creative works of local artists in Halton Hills. Visit the Sales Page on their website to see a display of works for sale by some of their member artists.
The Williams Mill Creative Arts Studio is a collective of local artists including Glen Williams Glass, Main Street Studios, Courtyard & Stone Building Studios, and Parkside Studios. Visit The Williams Mill website to find hours of operation and see a list of featured artists.
After you've found the perfect gifts, grab a bite to eat at The Glen Tavern Restaurant located at the bottom level of the Mill open at 5:00pm.