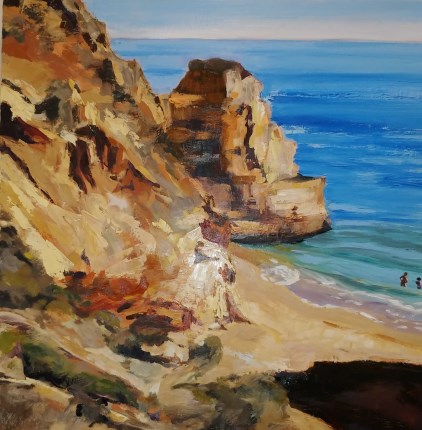 HALTON HILLS, ON – On April 19 the Helson Gallery officially opens its annual Locally Grown exhibition exploring the theme Further Afield. Travel is becoming more common as the world adapts to COVID-19. This includes exploring more within our own communities, towns, provinces, country or further abroad. Come see local artists' interpretation of this theme, whether expressed literally, emotionally, or imaginatively. This year's show features over 50 artists exhibiting in a variety of mediums, and is on view until June 18, 2023.
"It is wonderful that the Town of Halton Hills can provide the opportunity to our local artists to display and offer work for sale in the Helson Gallery. It's exciting to see such creative work from our talented community," said Mayor Lawlor.
The Helson Gallery is located at 9 Church St., Halton Hills and is open Wednesday to Saturday 9:30 a.m. – 5 p.m. and Sunday from 1 – 5 p.m.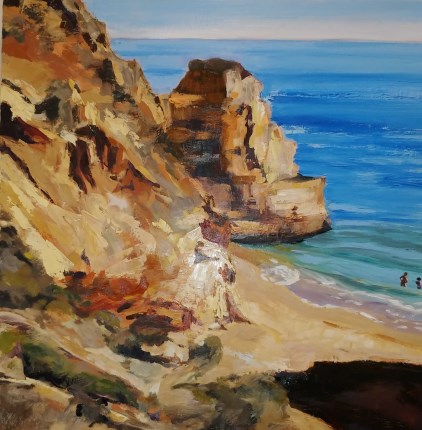 Kathleen Bignell, Cliffs of Largo
About the Town of Halton Hills
The Town of Halton Hills, with a population of approximately 60,000, consists of two urban centres, Georgetown and Acton, the Halton Hills Premier Gateway employment area, three hamlets – Glen Williams, Stewarttown and Norval – and several smaller settlements. Halton Hills has long been recognized for its natural beauty, active agricultural community, high quality of life and proximity to major centres, including Brampton, Mississauga, and Toronto. The Town is ranked as one of the top small communities in Canada by a national magazine.
Visit the Town's website