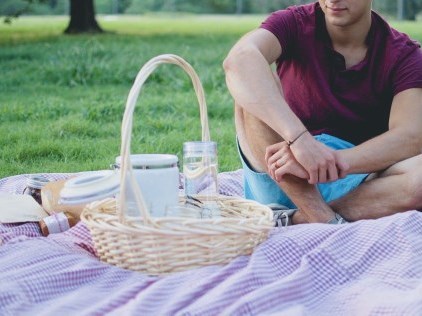 A picnic in the park is the perfect way to end the summer season with family and friends. Follow this step by step guide on how to plan for a perfect picnic in our scenic parks.
Please follow health and safety protocols set out by public health regarding COVID-19.
Step 1: Pick a Park
These local parks offer a variety of family-friendly activities, including playgrounds, sports fields, skate parks, splash pads, gardens, pavilions and much more.
While enjoying these parks, please make sure to dispose of garbage in the proper bins or take your trash with you.

Splash Pad

Picnic Tables

Walking Trails

Playground

Sports Fields
Cedarvale is a spacious park that features a disc golf course, leash free dog park and a river.
Visit Cedarvale Park




Gellert is perfect for an active afternoon. This community centre has tennis courts, baseball diamonds, a skate park, and much more!
Visit Gellert Centre





You can't go wrong spending your day at Prospect Park. This park has lots to offer for any age, while offering stunning views of Fairy Lake.
Visit Prospect Park




This cute park is great for an afternoon with the family with a scenic river and trail nearby to walk along.
Visit Glen Williams Park




This park is great if you enjoy nature. Walk through the Seed House Gardens and make a stop at the fish pond amongst all the other fun things to do here.
Visit Dominion Gardens Park




Step 2: Fill Up Your Basket
Whether you want to build your own charcuterie board, grab a ready to go platter or just take sandwiches, these deli's, bakeries and specialty food shops have everything you need for a perfect picnic lunch.
Please refer to the businesses websites for updates on what they currently offer and their hours of operation.
Step 3: Gather Your Games
Make any picnic fun when you have lots of fun activities to do.
Step 4: Snap & Share
You're all set for a perfect picnic in the park!
Make sure follow our Instagram, tag us in your photos @visithaltonhills and use the hashtag #visithaltonhills