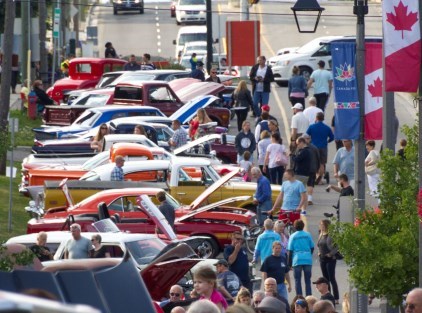 Rev your engines because it is time to Rock 'n' Roll! The Downtown Georgetown BIA is pleased to welcome visitors to the 21st annual Rock 'n' Roll 'n' Classics Car Show on Friday, August 26th from 5:00-10:00pm. This annual fundraiser will be supporting the Georgetown Hospital Volunteer Association.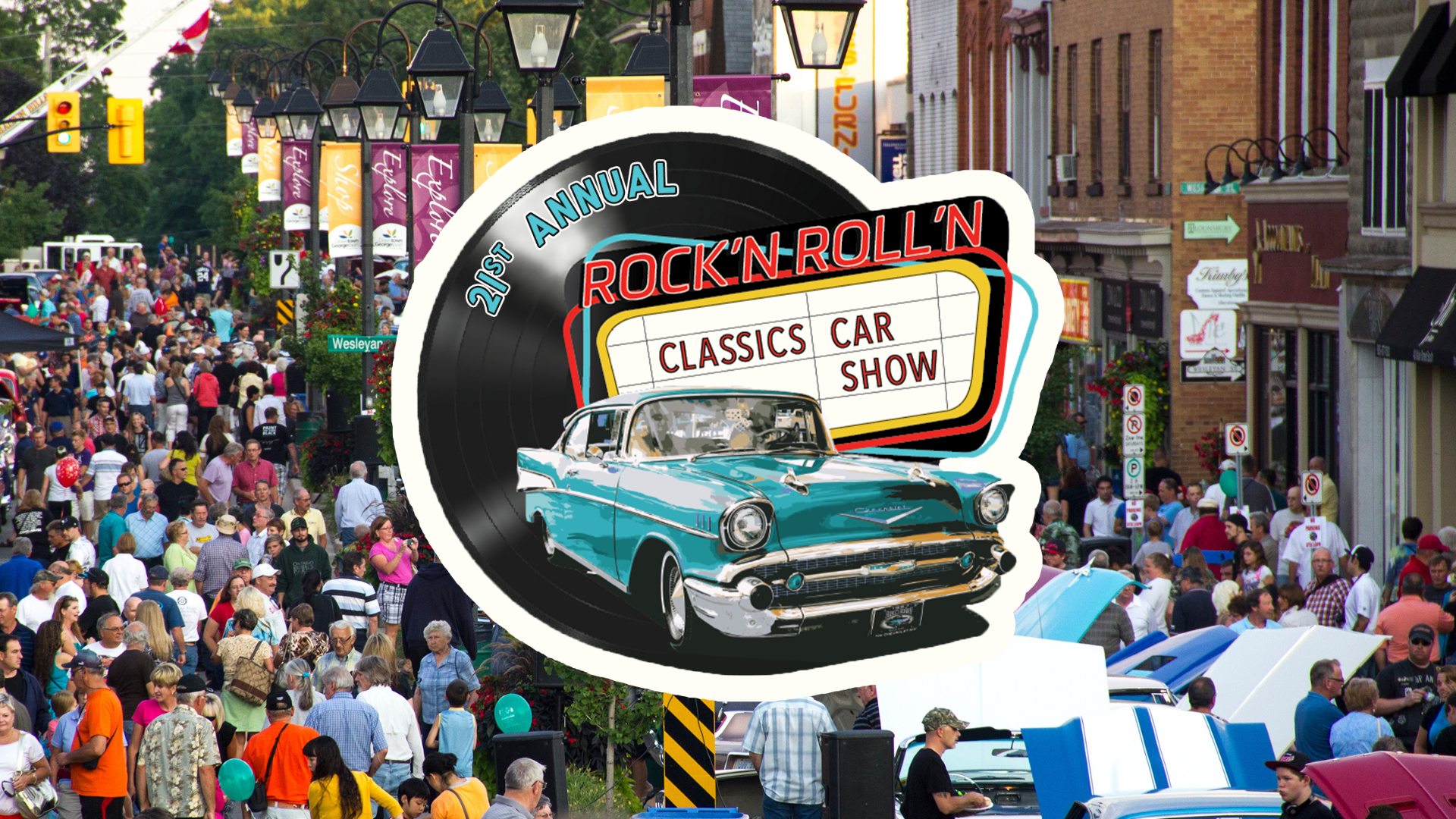 Friends and family of all ages are encouraged to visit Georgetown's Main Street South as it becomes lined with over 180 classic cars from the 20th century. This year, the line-up features vintage wheels from the Roaring 20's to 90's nostalgics. Whether you are classic car fanatic or an everyday driver, the owners of the featured vehicles are happy to share their stories of the road and the history of their car. Interested in featuring your own car? Register for the event here!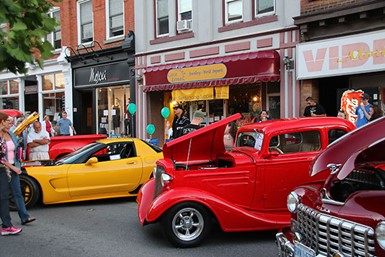 The Entertainment
But there is no rock 'n' roll without music! This year the event will be headlined by the live music talents of Flathead Ford.
As you enjoy the cars and tunes, grab a bite at one of Downtown Georgetown's many restaurants and cafes! The local businesses of Downtown are excited to welcome you in their doors and continue to support an amazing cause.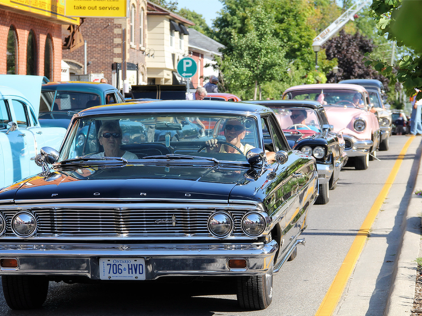 Supporting a Local Cause
Admission to the event is free, however all attendees are encouraged to enter the 50/50 raffle in support of the Georgetown Hospital Volunteer Association. The GHVA has delivered support to patients and visitors of the Georgetown Hospital since 1958, show your support by entering the draw!
A Thank You to...
This event would not be possible without the generous sponsors, including the title sponsor Georgetown Chevrolet Buick GMC, and the Entertainment sponsor, AMICO. In addition, thank you to many Georgetown businesses, with sponsorship coming from Armstong Insurance, Family Optical, Real Seal Epoxy, Coldwell Banker Realtors Suzanne Clarke, Maria Cook and Hope Giangrande, Georgetown Toyota, Aesira Auto Detailing, Lemon Drop Interior, Georgetown Canadian Tire, Kiyos Japanese Car Service, Braton Auto Muffle Limited, In-Harmony Lifestyle Solutions, Georgetown Cruisers, Whimsy Street Treats, Foliage, Georgetown Swiss Chalet, Hooded Goblin, Random Car Club, and Over N' Under Car Club.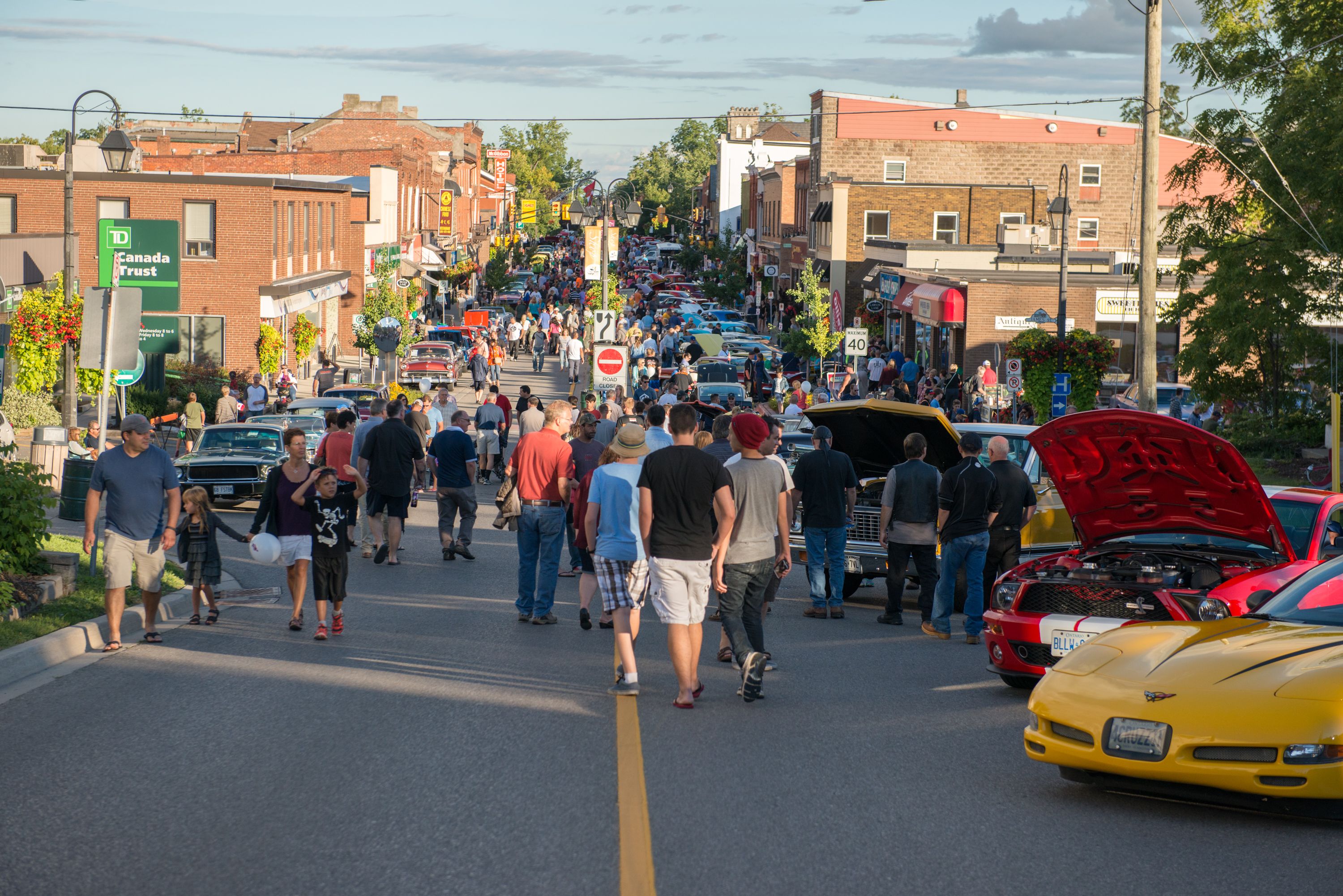 Stay connected
We look forward to seeing you this Friday on Georgetown's Main Street South. Want to stay up-to-date on event news? Follow the Georgetown BIA on Instagram and Facebook.
For more events in the Town of Halton Hills, check out the Visit Halton Hills event calendar and Instagram page!