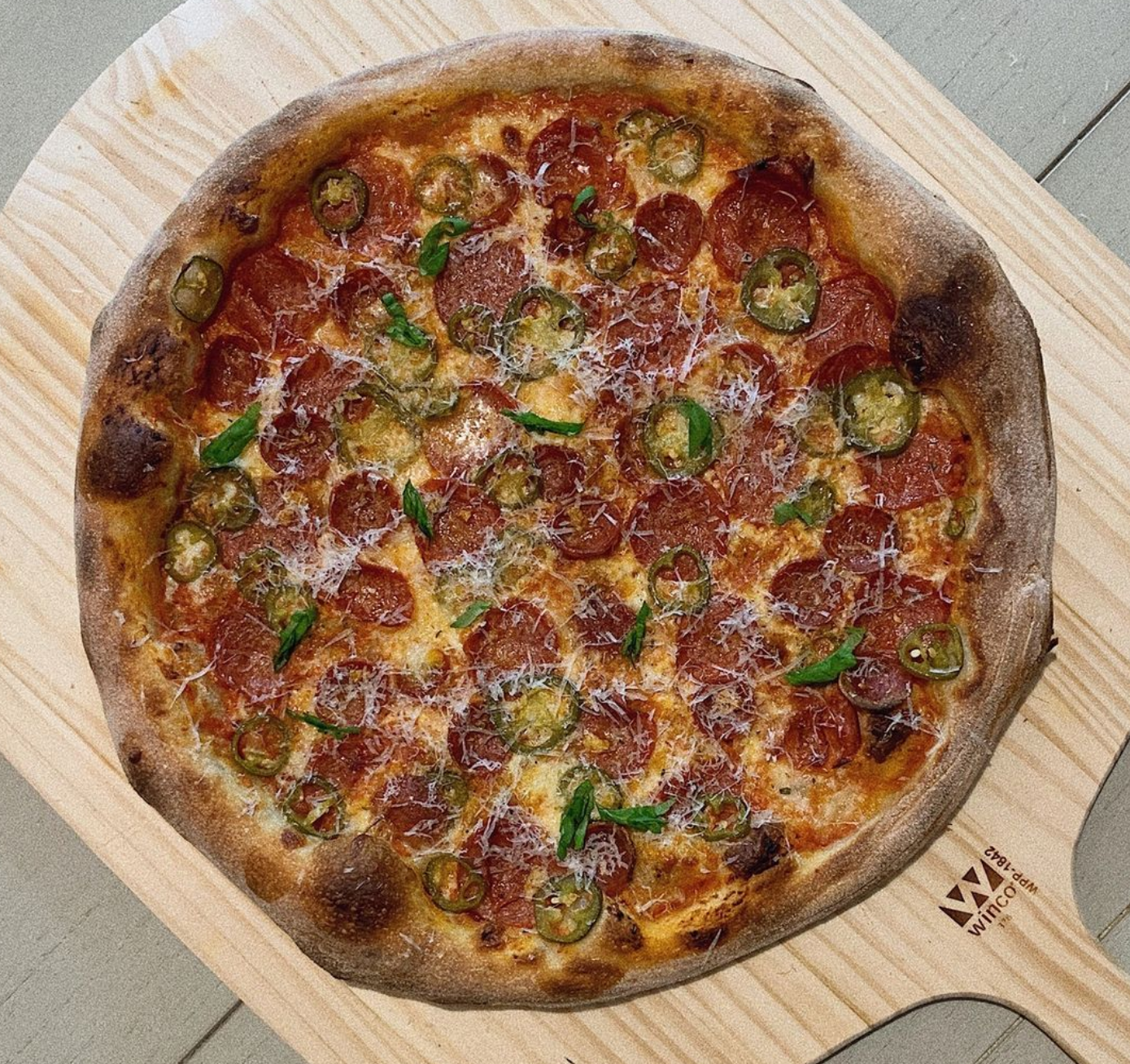 There is nothing better than the opening of a new business in our small town! Making a business successful requires unparalleled commitment, passion, drive, and the foundation of a true labour of love. Georgetown's small business culture reflects the reality that being a business owner takes an authentic desire to share something special with the community.
Sadboy Pizza is no exception to this rule. Owner Michael Racioppo has realized his vision of a fun, inviting, retro arcade- style pizza restaurant, that provides a space for community to gather and celebrate in good food. The attention to craft, detail, and brand in Mike's business does not go unnoticed.
Upon visiting their new storefront on Main Street, Georgetown, I was inspired by the suave interior and intentional design. The warmth and energy of Mike's hospitality is the very fabric of the restaurant. His passion for phenomenal quality pizza, a space that reflects timeless fun and excitement, and building something that resonates with locals and tourists alike, is remarkable. With monochrome black and white styling, arcade machines, film posters, and even a cozy couch to center the space, Sadboy has embraced an electrically cool vibe.
The smell of cheese and baking pepperoni wafts through the air, and the excitement for opening is palpable. Watching the dough being kneaded and the meticulousness of turning fresh pizzas in the huge stainless-steel ovens was mesmerizing.
From the classic cheese pizza to creative spins, like the mouthwateringly delicious "hot hog" pie, Mike has crafted something incredible. I, myself, am something of a pizza connoisseur (AKA I just eat way too much of it), and I can confidently say this was one of the best pies I have ever tried. The "hot hog" pizza was fresh out of the oven, with a perfect cheese pull, tangy and sweet tomato sauce, aromatic herbs, hot peppers, and salami.
It is an exciting gift to have this new hotspot in the heart of Georgetown and it is a reason to visit our bustling small town. Whether you are escaping the city for fresh country air, or exploring the rolling hills and wide sky, make sure to delight in our rich culinary culture and passionate businesses. Halton Hills is proud to have another fantastic restaurant on our roster. Try it yourself and see what all the hype is about!
Hours of Operation:
Wednesday- Saturdays 4pm to 8pm
whole pie pre-orders
slices as available