Dine at one of our local establishments to relax on the patio and catch up with old friends. Visit the local shops to find the perfect dish for your backyard bbq, holiday potluck or family reunion; and take a trip to a farm to meet the people behind the food. We invite you to discover your new favourite dish in Halton Hills.
Find all food and dining establishments in the Tourism Business Directory.
You Gotta Eat Here: Hungry Hollow Episode
Hungry Hollow Smokehouse & Grille: Porksket Sandwich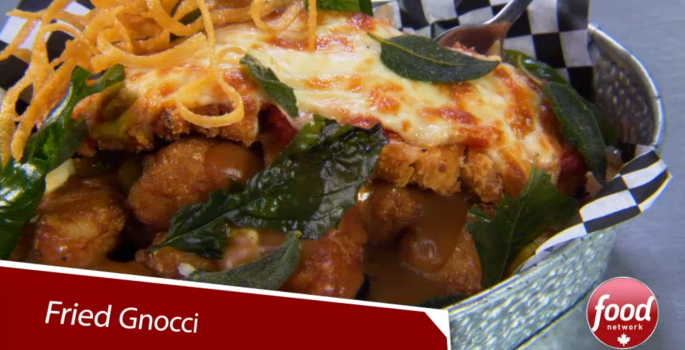 You Gotta Eat Here: Mess Hall Poutinerie Episode
The Mess Hall Poutinerie: Fried Gnocci Poutine
International Cuisine
Find restaurants that offer international cuisine including Thai, Sushi and Indian flavours.