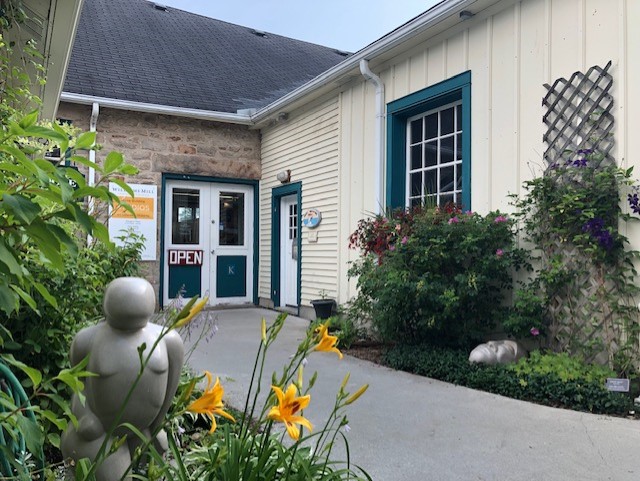 Glen Williams is considered a hidden gem in Halton Hills. Located just one hour outside of Toronto, Glen Williams is a perfect day trip destination; a scenic artist community of art studios, cafes and restaurants, trails, local shops and heritage homes. All stops on this day trip are located within walking distance of each other.
1) Grab A Treat at Kit's Little Kitchen
520 Main Street N, Glen Williams
Open Wednesday-Sunday 8:00am - 3:00pm
Every bite is made with love at Kit's. Grab a sweet with your coffee or a brunch box and sit out on the patio or grab a sandwich to go for your day-trip through Glen Williams. Explore the menu.
2) Hike the Credit Valley Footpath
Barber Mill, River Drive, Georgetown, ON

As a side trail of the Bruce Trail, this beautiful 16.5 km walk runs alongside the credit river. The path connects the historic Barber Paper Mills and an old hydro station. The walk is well shaded by trees and perfect for anyone looking for an outdoor adventure. Entrance can be found at the Barber Mill with convenient parking along Maple Avenue near River Street.

3) Explore Williams Mill Creative Arts Studios
515 Main Street, Glen Williams
Open Wednesdays - Sundays noon-5:00pm.
Williams Mill Creative Arts Studios is home to over 30 talented artists including painters, stone carvers, glass blowers, jewellers, wood carvers, jewellers, and more! Find the perfect souvenir to bring home and meet the artist who created it. Visit Glen Williams Glass Studio right next door to see glass blowing in action.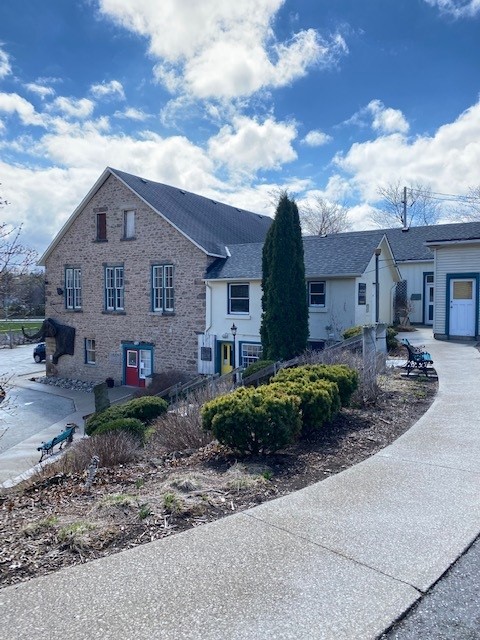 Artful Adventure Workshop
Williams Mill Creative Arts Studios - 515 Main Street, Glen Williams.
Open Wednesday- Sunday: Reservation Required

While you are visiting Glen Williams, consider reserving an Artful Adventure Workshop with professional artist Pauline Gladstone. Join Pauline in her studio and she'll walk you through an Artful Adventure project. You'll head home with a finished piece! (art supplies are provided.) This 2 hour Artful Adventure Workshop is geared toward adults of all ages, without any art training or tendencies. It's a playful opportunity to create! No pressure, just have fun! $75 per person. To book this workshop contact paulinegladstone@icloud.com or 416-938-8851. Artist Pauline Gladstone's studio located at located on the site of the William Mill Creative Arts Studios, in the heritage designated Stone Building.