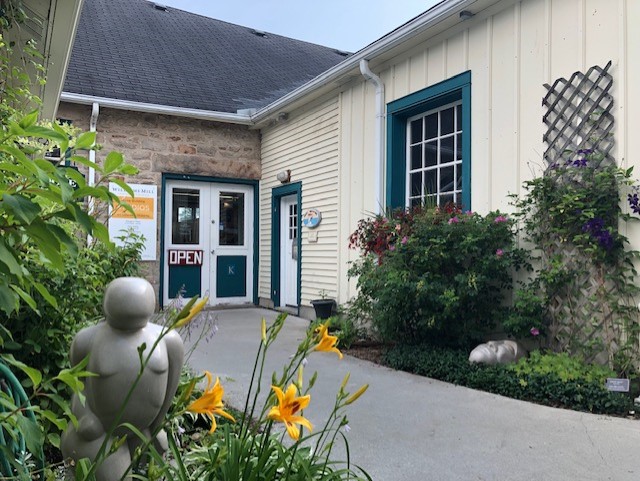 Glen Williams is considered a hidden gem in Halton Hills. Located just one hour outside of Toronto, Glen Williams is a perfect day trip destination; a scenic artist community of art studios, cafes and restaurants, trails, local shops and heritage homes. All stops on this day trip are located within walking distance of each other.
1) Grab A Treat at Kit's Little Kitchen
520 Main Street N, Glen Williams
Open Wednesday-Sunday 8:00am - 3:00pm
Every bite is made with love at Kit's. Grab a sweet with your coffee or a brunch box and sit out on the patio or grab a sandwich to go for your day-trip through Glen Williams. Explore the menu.
2) Hike the Credit Valley Footpath
Barber Mill, River Drive, Georgetown, ON

As a side trail of the Bruce Trail, this beautiful 16.5 km walk runs alongside the credit river. The path connects the historic Barber Paper Mills and an old hydro station. The walk is well shaded by trees and perfect for anyone looking for an outdoor adventure. Entrance can be found at the Barber Mill with convenient parking along Maple Avenue near River Street.