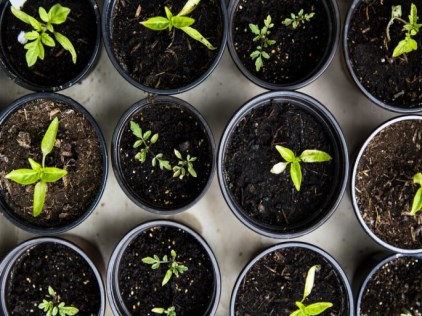 We know things are a little bit different this year, but it doesn't mean you can't still have fun! There are many ways to stay happy, healthy and busy in your hometown.
1. Local Pick Up at the Farmer's Market
Shop at the Georgetown Farmers Market Saturday mornings, or at the Acton Farmers Market Thursday afternoons. Or you can order fresh farmers market items ahead of time and pick them up on Saturday morning at the Georgetown Market.
2. Make Something Beautiful
Order an art kit like pottery-to-go from Glazed Expressions for a rainy day activity. Set up an art esson with kids and choose from the lessons on the Helson Gallery "Create to Learn" page.
3. Prepare a Charcuterie Board Picnic
Local delis and cheese markets have a large international selection of cheeses and meats for a perfect arrangement.
4. Plant a New Garden
Plan ahead and collect your seedlings and gardening supplies at a local nurseries. Many plants can be grown both outside and inside.
5. Enjoy a Local Beverage
The Furnace Room Brewery and Andrew's Winery can provide local flavours for a refreshing evening on a patio, or purchase directly and enjoy at home.
6. Create a New Photo Album
Take the extra time spent outside with family to take more photos and reflect on memories. There are so many scenic spots around town!
7. Order Takeout for Date Night
Find a local patio or pick up your food on the way to watch a gorgeous sunset.
8. Display a Canadian Flag for Canada Day
We may not be able to physically be together this year, but we can always celebrate our country's birthday.
9. Learn a New Instrument
Virtual music lessons are being offered by Centre Stage, Silver Creek Music Academy and Academy of Music.
10. Fill Your Water Bottle and Explore a New Trail
Explore in town trails, the world famous Bruce Trail, or visit a conservation area to find a new favorite spot.
Search for a Local Market, Business, Patio, Gallery, or Trail