Currently on view in the Helson Gallery
Carrie L. Hillyard: A Forgotten Journey
January 18 to April 16, 2023
In this retrospective exhibition (on loan from a private collector), the Helson Gallery shines a spotlight on the little-known life and artistic achievement of Canadian artist Carrie L. Hillyard (1866-1952).
Hillyard was a skilled artist and was well acquainted and painted with many of Ontario's prominent artists of the time. Despite this, she has been largely left out of Canada's artistic records.
Visit the Helson Gallery to learn about Carrie L. Hillyard and see why she deserves to be recognized for her artistic talent.
Photo: Carrie L. Hillyard, Weeds and Wild Flowers, 1905, oil on canvas
The Helson Gallery is open Wednesday - Saturday 9:30am-5pm, and Sunday from 1-5pm. The Gallery and Cultural Centre are closed on Sundays during July and August. Volunteer docents are present in the gallery from 1-3pm.
The Helson Gallery features rotating exhibitions of local art, private collections and travelling exhibitions. Located within the Library & Cultural Centre, visitors can also enjoy artwork in the Sisnett Lobby.
Currently on View in the Sisnett Lobby
PhotoArt
February 27 – April 2
The Halton Hills Camera Club presents PhotoArt, a photography competition and exhibition. Since its founding in 1987, the Halton Hills Camera Club has promoted awareness & education in the art of photography within the community of Halton Hills. It is a forum in which like-interested individuals can learn more about photography, develop and/or enhance their photographic skills, and broaden their photographic horizons.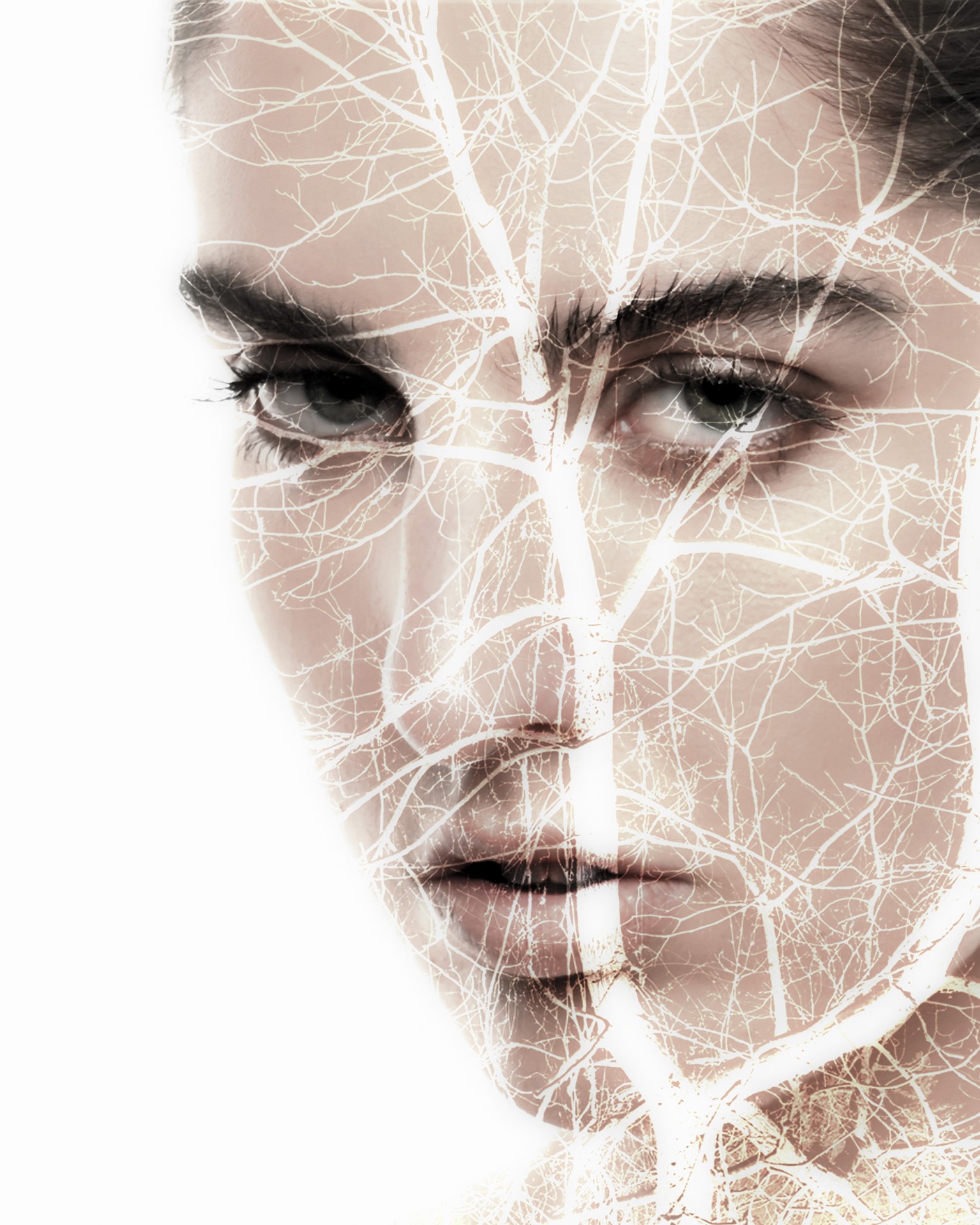 Photo: Aditi Kashyap, Scarface, photograph
Currently on view in the Local History Room
Ken W. McCauley
Although retired now for many years, Ken McCauley practiced dentistry in Georgetown, Ontario for 36 years. He developed a passion for art as a young boy while recovering from Scarlet fever and continued to paint until he was 80 years of age.
Many of Ken McCauley's pieces depict local scenes and architecture from Georgetown.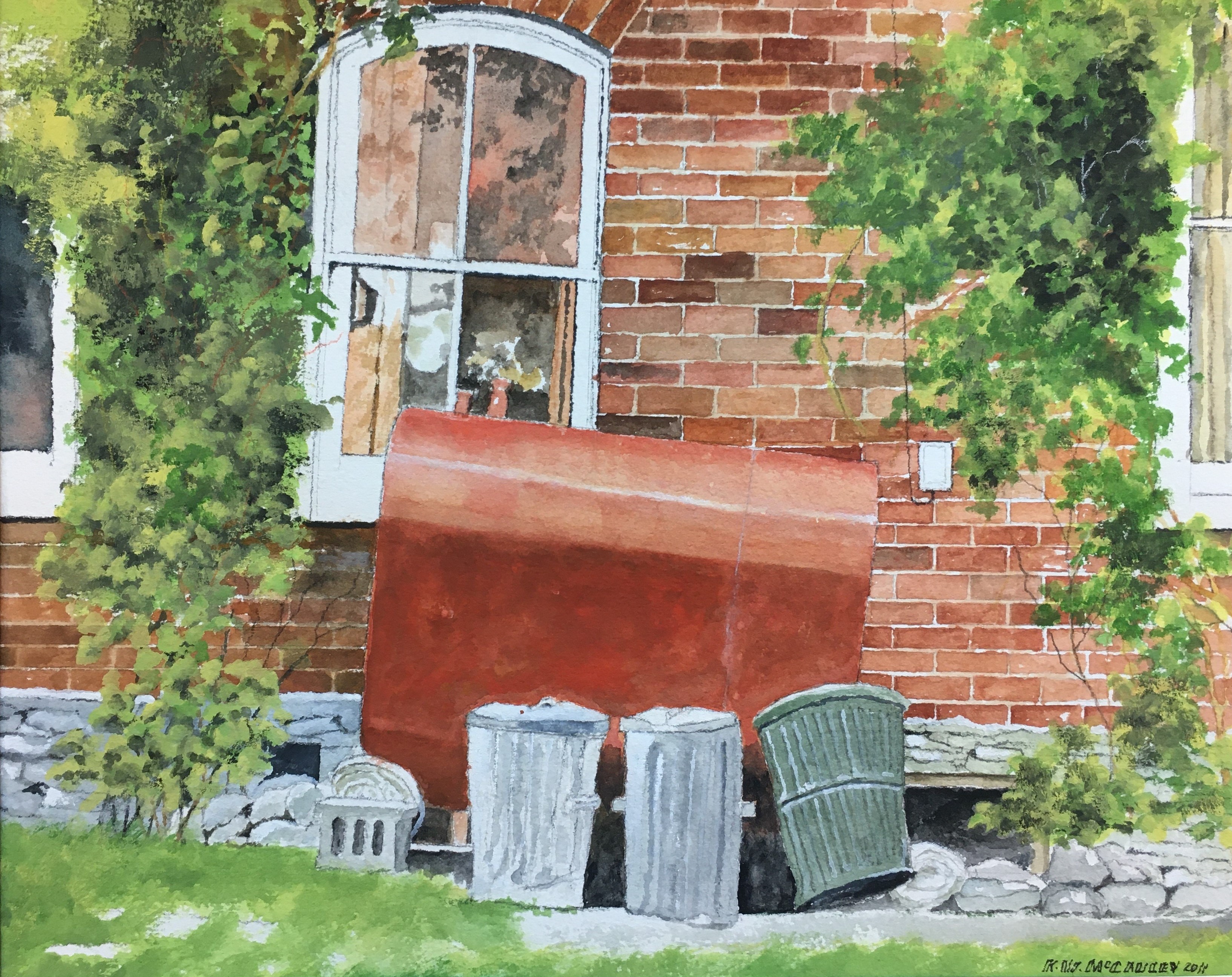 Drawing in the Gallery
Connect with local artists and hone your figure drawing skills with these free, self-directed sessions:
Wednesday afternoons from 1 – 3pm in the Helson Gallery until May 31, 2023.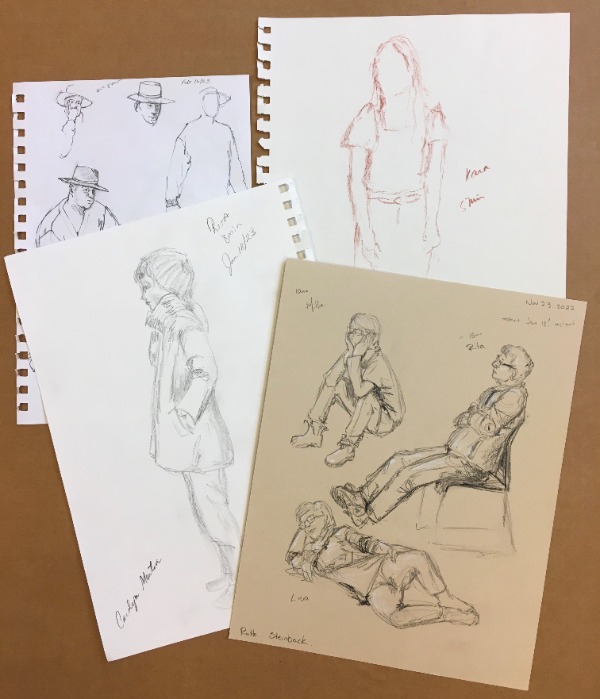 Cold Wax & Oil Abstract Landscape with Stephanie Schirm
Saturday February 4th, 10am – 4pm REGISTRATION FULL
Saturday May 6th , 10am - 4pm
In this workshop you'll be taught how to approach the subject of landscape with cold wax and oils. Working from photos, students will be guided through different approaches, to create an abstract landscape. This course is ideal for beginner, intermediate or advanced students.
Cost is $80, all materials are included.
For more information or to register, please contact Denyse Churchill, Assistant Curator dchurchill@haltonhills.ca

Mosaic Workshop with Anja Hertle
April 1st 10am to 4pm REGISTRATION FULL
Cost: $130 includes all materials, supplies and tools
Create a colourful 10" x 10" wall piece of your own design while you learn skills and techniques you can apply to future mosaic projects.
For more information or to register, please contact Denyse Churchill, Assistant Curator dchurchill@haltonhills.ca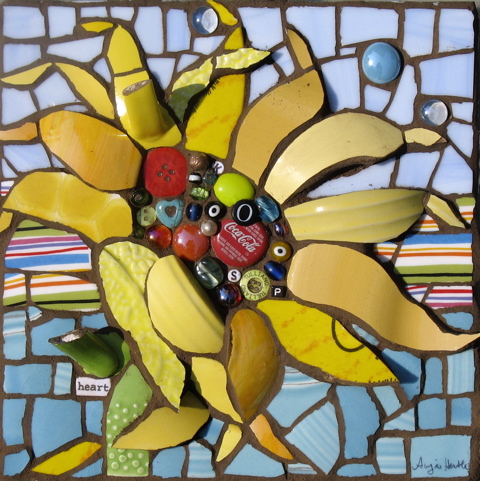 ---
Winter 2023 at the Helson Gallery
With new exhibitions and events, as well as school and community programs, there's a lot to see and do at the Helson Gallery!
---
Past Exhibitions
Each year, a selection of approximately six exhibitions is presented in the Helson Gallery featuring works from community artists, private holdings, and the Town's growing collection of art which includes the culturally significant Helson Collection. Learn more about past exhibitions here.
---
Create to Learn
Attention Teachers, Parents and Students! Our Create to Learn curriculum-based art lessons provide easy step-by-step instructions to create inspiring works from materials readily available at home! Grade differentiated programming for kindergarten and grades 1 to 4 and 5 to 8 draws upon examples from the The Collector's Eye – Selections from the Bruce Andrews Collection, connecting students to art in their community.
Create to Learn Art Lessons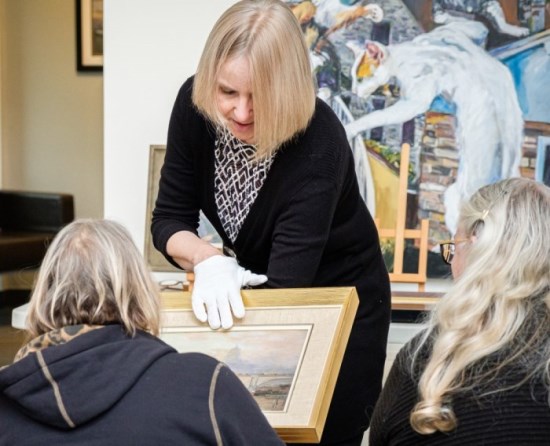 The Helson Collection
At the heart of Frederick A. Helson's outstanding gift of art to the Town of Halton Hills is the story of how Canada's artistic identity was forged during the late 19th and early 20th centuries. As revealed through paintings by members of the Group of Seven, their predecessors and contemporaries, the Helson Collection also allows us to trace the evolution of the various organizations which supported artists during this critical time period. Additionally, an important group of European paintings afford valuable insights into artistic trends which paralleled those in Canada.
Photo Gallery: Virtual Vault will appear here on the public site.
Virtual Vault
Enjoy the Helson Collection virtually! Follow us on the Town of Halton Hills' social media using the hashtag #VirtualVault to discover treasures from the Collection of Frederick Helson, a gift to the Town of Halton Hills in 2013. The collection features over 100 culturally significant works by historic Canadian and European artists.