Holiday Markets
Searching for a one-of-a-kind gift for someone special? Spend the day in Halton Hills at one of our outdoor holiday markets. The Glen Williams and Georgetown Markets have a variety of small businesses and local artisan vendors, hot beverages and sweet treats. Once you're done at the market, settle in at a local restaurant or bring warm clothes and find a picturesque winter trail.
Find all seasonal events and activities on our Events Calendar.
Acton Holiday Markets
Saturday November 19
Acton Town Hall Centre 19 Willow Street North (11am - 4pm)
Acton Roxy Centre, 6 Mill Street East (9:30am - 3:30pm)
Grab a hot drink after the Santa Claus Parade and browse through two holiday markets with local artisans and vendors.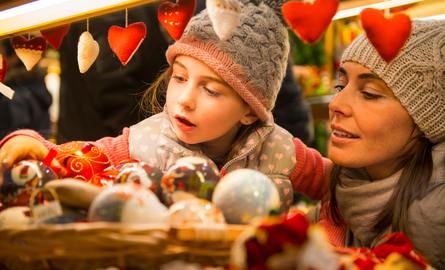 Christmas Market in the Glen & Williams Mill Creative Arts Studios
Saturday, December 3rd 11:00am - 5:00pm (Williams Mill only)
Sunday, December 4th Noon - 6:00pm
Nestled along the banks of the credit river, walk the main street of Glen Williams to shop through 30 artisans and craftspeople. Finish off the afternoon with a funnel cake and a bonfire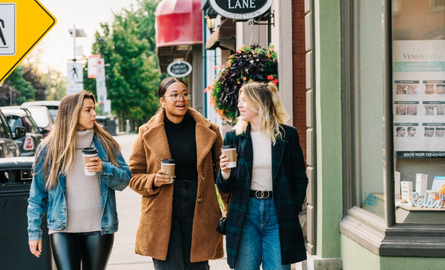 Downtown Georgetown Holiday Market
Saturday, December 3 & 10
11:00am-3:00pm
The annual downtown Georgetown Holiday Market features handmade crafts, locally grown produce and freshly made foods, the market has all you need to get your holiday season going!
Holiday Performances and Gallery Events
Visit the Cultural Centre at 9 Church St, Georgetown to find local art gallery exhibitions and seasonal theatre productions.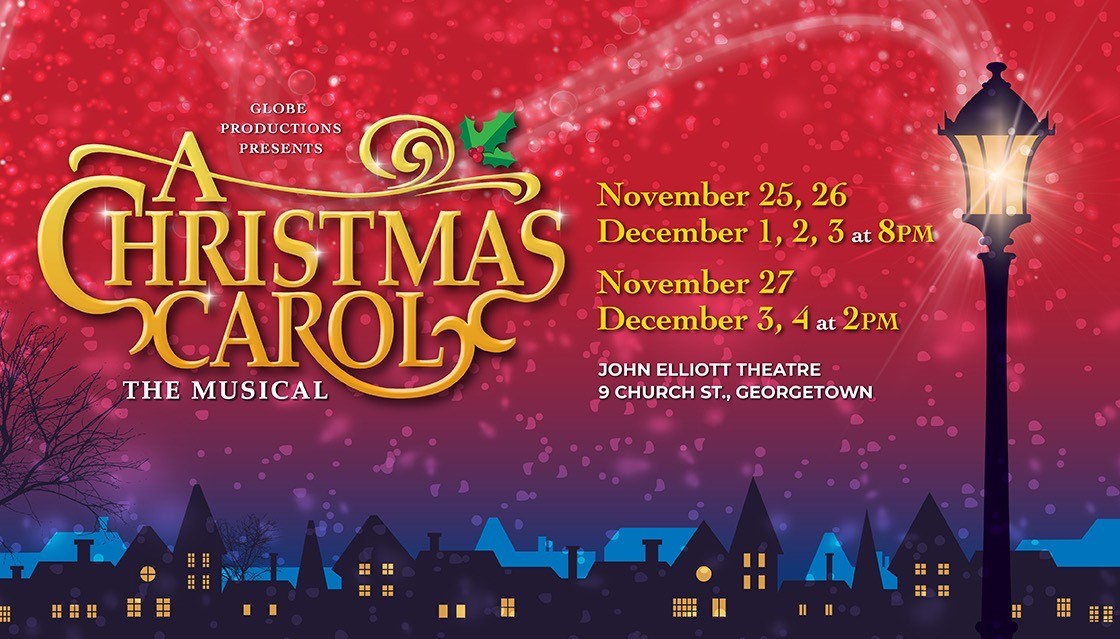 Christmas Carol: The Musical
Globe Productions Presents: A Christmas Carol: The Musical. Ebenezer Scrooge is a prosperous curmudgeon who believes that personal wealth is far more valuable than the happiness and comfort of others. Enjoy the Musical at the John Elliott Theatre with showtimes between November 25 - December 4.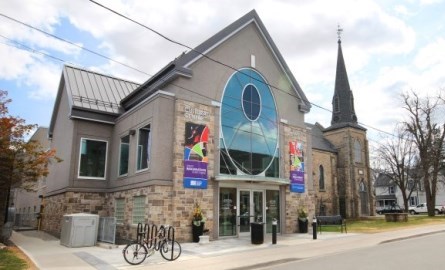 Sisnett Lobby Holiday Show & Sale
Visit the Sisnett Lobby at the Cultural Centre for the annual holiday show and sale featuring local artists from November 28 – February 26. Don't miss this opportunity to find the perfect gift for the holiday season and support local artists.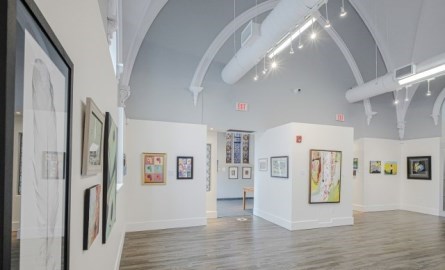 Gallery Exhibition: Pentavisions / Couleurs D'Ailleurs
The Helson Gallery is the exclusive Canadian location to present an international exhibition titled Pentavisions/Couleurs d'Ailleurs, Visual Expressions from two Continents featuring works by five Canadian artists and five French artists. The show runs until January 15, 2023.
Light Up the Hills - Winter Light Festival
Grab a hot beverage and adventure through Halton Hills to find all 3 light displays. Dominion Gardens Park in Georgetown, Acton Sports Park in Acton and the Shelagh Law Parkette in Glen Williams. Trees will be on December 1, 2022 at 7:00pm and remain bright every evening until January 3rd, 2023.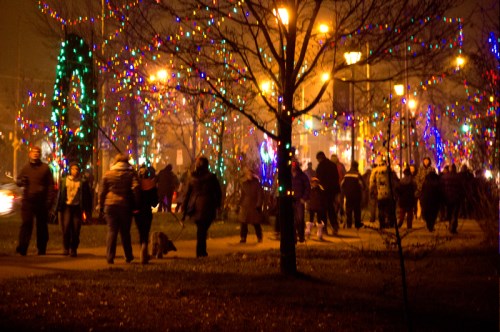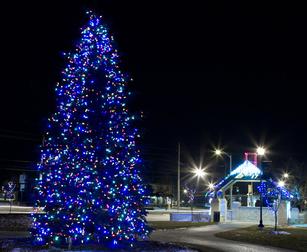 Outdoor Winter Recreation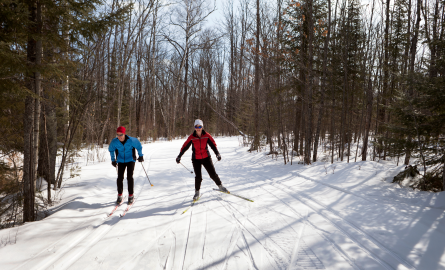 Terra Cotta Conservation Area
Plan a trip to Terra Cotta to cross-country ski or snowshoe on groomed trails or skate on a frozen pond. Don't be surprised if you see white-tailed deer bounding in the woods or hear the sounds of pileated woodpeckers in the trees.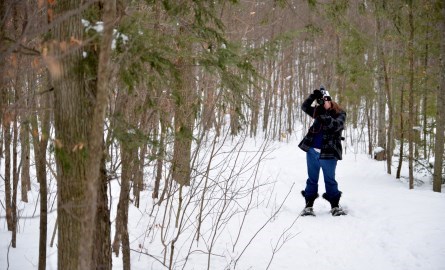 Silvercreek Conservation Area
Discover Silvercreek in the winter as you wander past babbling brooks, lush mature forests and escarpment rocks. Hike amongst the sights and sounds of nature along forest trails, one of the best sites in Halton for bird watching!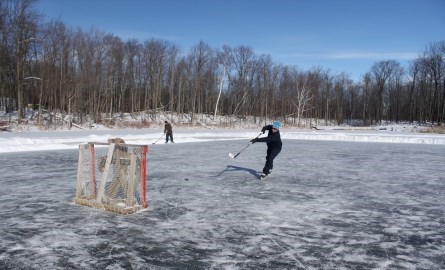 Outdoor Skating
Outdoor skating rinks are maintained by the Town of Halton Hills. Updated information about indoor and outdoor skating, as well as rink rental information, can be found on the Town's Skating and Arena Webpage.
2022-2023 Hockey Tournaments

For current information on local Halton Hills Hockey Tournaments, visit the Halton Hills Minor Hockey website.
The Best of the Best Hockey Tournament – Dec 2-4 2022, Mold-Masters SportsPlex & Acton Arena
HHMH Memorial – Jan 6-8, 2022 Mold-Master SportsPlex & Acton Arena
More Shopping in Halton Hills
What winter events are happening in Halton Hills?
There are several annual events like the Light Up the Hills festival, holiday markets, theatre shows and gallery exhibitions from December to February.
Where can I skate in Halton Hills?
There are two indoor rinks in Halton Hills: Mold-Masters SportsPlex and Acton Arena. Outdoor rinks are maintained by the Town of Halton Hills
Are there any tobogganing hills in Halton Hills?
Try these two great tobogganing hills: Cedarvale Park in Georgetown and Sir Donald Mann Park in Acton.
Where are holiday markets in the GTA?
Halton Hills has three Holiday Markets in December 2022: The Georgetown Holiday Market, Christmas Market in the Glen, and Williams Mill Holiday Market.